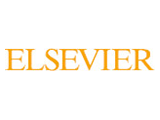 Elsevier, a world-leading provider of scientific, technical and medical information products and services, today announced the launch of Schizophrenia Research: Cognition, a new open access journal dedicated to publishing original research, concise research reports, brief reports, letters to the editor, and review papers addressing the role of cognitive functioning in schizophrenia.
As a spin-off from companion journal Schizophrenia Research, which is one of the most recognized journals in the field, Schizophrenia Research: Cognition specializes in providing a forum on all aspects of cognition in schizophrenia, including clinical neuropsychology, neurocognition, social cognition, functional capacity, cognitive and social neuroscience, and aspects of everyday outcome as related to cognition. Articles that compare the influence of cognition and other influences on outcome in schizophrenia will also be published as will research on descriptive characteristics, genetic influences, pharmacological and non-pharmacological treatments, and neuroimaging correlates of these aspects of cognition.
Schizophrenia Research: Cognition is an online-only journal and articles will be published rapidly after acceptance. The journal will publish the latest developments in the field, which currently are too often scattered among a host of other journals that do not always prominently feature these articles. Schizophrenia Research: Cognition will bring together research from other scientific disciplines including, neuroscience, genomics, and psychiatry.
Dr. Philip D. Harvey, Editor-in-Chief of Schizophrenia Research: Cognition, explained, "The benefits of an international, specialized open-access journal focusing on cognition in schizophrenia will include broadening access to the rapidly changing developments in the field to scientists with limited access to subscription journals."
Published articles are now available on ScienceDirect and www.SchizResCognition.com
For more information or to submit an article, go to:
www.SchizResCognition.com or www.elsevier.com/journals/schizophrenia-research-cognition/2215-0013 – See more at: http://www.elsevier.com/about/press-releases/research-and-journals/elsevier-announces-the-launch-of-new-open-access-journal,-schizophrenia-research-cognition#sthash.eO6ox3B0.dpuf