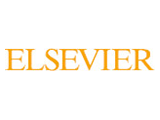 Elsevier is a world-leading provider of scientific, technical and medical information products and services. Two of its leading brands, Cell Press and The Lancet, have now joined forces to launch a new open access journal, EBioMedicine. The broad-spectrum journal will publish research papers covering the entire breadth of life and health sciences, ranging from basic research to clinical and public/global health science.
EBioMedicine will also place a high priority on rapid publication and seeks to publish a broad range of research study types. In addition, the journal will publish commentaries and viewpoints that enhance the access to and applicability of basic research findings for health professionals, and promote a better understanding of clinical challenges for biomedical researchers.
Co-Editorial Director of EBioMedicine, Editor-in-Chief of Cell and CEO of Cell Press, Emilie Marcus commented, "Building a better pipeline between scientific research and improved human health is front and center on the global stage as calls increase for faster translation of publically-funded basic research into effective prevention, diagnosis and treatment of disease. EBioMedicine is designed to be a central player in building this pipeline by creating a forum that brings scientists and physicians together to transform information into action."
"EBioMedicine is a unique endeavor to bridge the gap between the laboratory and the clinic, an opportunity to forge a new kind of knowledge, tacking between understanding and application, science and practice, mechanism and delivery," said Richard Horton, Co-Editorial Director of EBioMedicine and Editor-in-Chief and Publisher of The Lancet.
With two full-time professional Editors in Chief, Dr Duc Le and Dr Julie Stacey, working from within The Lancet and Cell Press offices, this new journal is perfectly poised to facilitate the dialogue and collaboration between basic researchers and clinicians who are at the interface of these two communities.
Anne Kitson, EVP for Health & Medical Sciences journal publishing at Elsevier, added, "We believe that EBioMedicine will become the premier open access publication for where these two communities meet to disseminate ideas and cross-fertilize information, enabling quicker transformation of scientific insights into health improvement."
For more information or to submit an article, go to: www.EBioMedicine.com.
First articles have been published and are available through ScienceDirect.
– See more at: http://www.elsevier.com/about/press-releases/research-and-journals/elsevier-announces-the-launch-of-open-access-journal-ebiomedicine#sthash.6cORPH58.dpuf