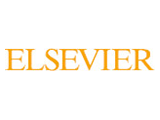 Elsevier, a world-leading provider of scientific, technical and medical information products and services, today announced the launch of a new open access journal: Urology Case Reports.
Urology Case Reports is a new peer-reviewed, open access journal dedicated to publishing case reports in all areas of adult and pediatric urology.
Surveys of practicing urologists have shown that the time available for them to read journals, medical newspapers and attend lectures for Continuing Medical Education (CME) is diminishing. Some studies note that the average time physicians can realistically spend on furthering their education is 15 minutes per week; what they choose to read during this limited time is now ever more important.
Urology Case Reports acknowledges these time constraints whilst at the same time fulfilling educational needs. Case reports published are short and frequently well illustrated with images that can "speak a thousand words".
Kate Williamson, Publisher for Urology Case Reports at Elsevier explains: "Many journals in the field of urology no longer publish case reports, but the need for such an outlet remains. Authors want to publish interesting case reports, which can serve as a valuable learning tool for readers. Elsevier is proud to work with Editors Dr. Partin and Dr. Wein to provide this new resource for urologists."
Dr. Partin added, "A journal like this will greatly improve our ability to share unique, interesting and educational clinical anecdotes."
The first case report published in Urology Case Reports is now available to read online on ScienceDirect. The article describes a rare neoplasm which poses a therapeutic challenge to urologists who manage patients with this rare disease: "A Case Report of Primary Recurrent Malignant Melanoma of the Urinary Bladder."
For more information or to submit an article, go to Urology Case Reports: www.journals.elsevier.com/urology-case-reports – See more at: http://www.elsevier.com/about/press-releases/research-and-journals/elsevier-announces-the-launch-of-a-new-open-access-journal-urology-case-reports#sthash.uFmjzIRA.dpuf