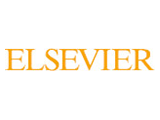 Elsevier announced its implementation of reciprocal linking between Earth Science content on ScienceDirect and related data sets of the Department of Energy's Oak Ridge National Laboratory Tennessee (ORNL).
The ORNL Distributed Active Archive Center (ORNL DAAC), which is funded by the National Aeronautics and Space Administration, US, provides facilities for archiving, discovery and accessibility of biogeochemical dynamics data. Research datasets deposited at the ORNL DAAC are now automatically linked to relevant articles in Elsevier journals available on ScienceDirect using DOIs, and vice versa.
This fruitful cooperation between Elsevier and the ORNL DAAC promotes the flow of data into trusted archives and supports long-term storage, wide availability and preservation of research data. Interconnecting journal articles and relevant data serves the needs of researchers and funding agencies by diminishing the loss of data and helps researchers find data that is necessary to reproduce results from the literature.
Robert Cook, ORNL DAAC Chief Scientist and member of ORNL's Climate Change Science Institute said, "The way researchers work has dramatically changed with the developments of the Internet and new computer technology. Linking data to the research article is an important matching advancement in digital publications. Now readers will be able to discover and access the complete data products that are used in the article they are reading. Previously, readers only had access to the data presented in tables and figures in the article."
Bethan Keall, Publishing Director for Energy and Earth Sciences at Elsevier said, "We are delighted to be able to offer authors and readers the opportunity to seamlessly link their published article to the underlying data with one easy click and are proud to work together with the ORNL DAAC on this initiative. It is through collaborations such as this one that we recognize the value of research data for science, and help make it easier for researchers to find relevant data sets and present them in the right context."
This type of linking between articles and data is one of the pillars of Article of the Future, Elsevier's on-going program to improve the format of the scientific article.