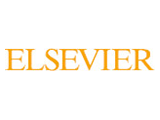 Elsevier, a world-leading provider of scientific, technical and medical information products and services, today announced the addition of ten content providers who will offer content via the Knovel platform, strengthening a range of disciplines including civil engineering, chemical engineering and earth sciences, among others. The publishers recently added to the Knovel platform, include De Gruyter, J. Ross Publishing and eight other trusted content providers that collectively boost Knovel's roster of content providers to more than 120 authoritative sources.
Elsevier further extends Knovel's lead in offering comprehensive, diverse content to engineers, providing the data required to help solve the critical engineering problems. Knovel is a cloud-based application that integrates technical information with analytical and search tools.
"Knovel's forward-thinking approach to making content more actionable and discoverable makes the platform an ideal place for J. Ross Publishing," said Stephen Buda, VP Business Development for J. Ross Publishing. "Knovel provides engineers with trusted information that they use on a daily basis, making it an excellent fit for deep coverage in civil engineering and geotechnical topics. Knovel's reporting and analysis also allows our team to gain insight, take action and stay ahead of the curve in identifying emerging content trends."
The expansion of Knovel's list of esteemed content providers demonstrates the continued success of Knovel's publisher relationship program. Elsevier has developed a strong program for maintaining multi-faceted, mutually beneficial relationships with publishers. This program provides engineers with access to a diverse range of premier content, while increasing exposure for the content providers.
"Deepening our engagement with the publishing community ensures that we can offer the most comprehensive access to trusted content and workflow tools to engineers, helping them to find solutions for the complex problems they face," said Knovel's Meagan Cooke, Senior Director of Product Management, Content. "Publishers value Knovel as a channel for their content, helping them connect with an engaged engineering audience, but also for the increasing opportunities for brand exposure."
The 10 new content providers include:
De Gruyter: Headquartered in Berlin, Walter De Gruyter GmbH (De Gruyter) is an independent academic publisher producing over 1,300 new titles each year in the humanities, medicine, natural sciences and law; De Gruyter also offers more than 650 journals and a broad range of digital media. De Gruyter, with roots dating back over 260 years, owns the imprints De Gruyter Akademie Forschung, Birkhäuser, De Gruyter Mouton, De Gruyter Oldenbourg, De Gruyter Open and De Gruyter Saur.
Ross Publishing: J. Ross Publishing is a leading professional reference publisher focusing in the areas of Business (Project and Operations Management), Finance, Architecture, Engineering and Environmental Science. Its award-winning technical books and e-products are sold around the world to professionals looking for practical, hands-on solutions that solve real-world problems.
Dunedin Academic Press Ltd: Dunedin Academic Press (DAP) Ltd is an independent academic publishing house based in Scotland. DAP concentrates on the fields of geology; geography and earth sciences; environmental sciences; education theory and policy; health and social sciences; history; anthropology and ethnography; music, language and linguistics.
Canadian Science Publishing: Canadian Science Publishing is an independent, non-profit, scholarly publisher dedicated to serving the needs of researchers and their communities. Headquartered in Ottawa, Ontario, it publishes quality peer-reviewed journals and supports the knowledge-sharing activities of scholarly societies.
M-Base: Founded in 1993 in Aachen, Germany, M-Base is a leading international supplier of material databases, material information systems, product information systems and material related simulation software.
Matthew Bender: Matthew Bender is a leading provider of analytical legal information in print, CD-ROM and via the Internet. They are known for authoritative and comprehensive legal information authored by the leading experts in the legal community and covering all practice areas.
The Composites Technologies Research Group – Montana State University: Established over 25 years ago, The Composites Technologies Research Group at Montana State University – Bozeman's mission is to further the knowledge, technology and education required to understand and improve on the fracture, fatigue and manufacturing of composite materials for structural applications. The information collected is intended for use in the wind turbine blade industry, aerospace industry, and other structural durability and damage tolerance applications.
NewSouth Books, an imprint of UNSW Press: NewSouth Publishing is the publishing arm of UNSW Press Ltd. Recognized as a leading independent Australian publisher since being founded over 50 years ago, UNSW produces a range of general, literary and illustrated non-fiction and select scholarly titles across two imprints: NewSouth and UNSW Press.
University Science Books: University Science Books focuses on titles in chemistry, biology, astronomy, earth and environmental science and physics.
Woodhead Publishing India: Woodhead Publishing India (WPI) offers a wide selection of content in the area of textiles, food science, materials engineering, environmental technology and finance. WPI, based in New Delhi, India, is a joint venture between Woodhead Publishing UK and Sara Books Pvt.