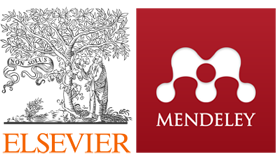 The world of ed-tech is ramping up another notch, and getting a lot more open in the process: educational publishing giant Elsevieris in advanced talks to buy Mendeley, a London/New York-based provider of a platform for academics to share research and collaborate with each other via a social network. TechCrunch understands from sources close to the companies that the deal is underway and should close this quarter, possibly by the end of February — all things being equal — and will be in the region of $100 million. The news comes at a pretty busy time for Mendeley: it has also closed a recent round of funding — value undisclosed but thought to be under $10 million — with investors including Access Industries, Passion Capital, Tom Glocer(Ex-CEO Thomson Reuters), and UK-based Andurance Ventures.
Prior to today, the company had only publicly disclosed a raise of $2 million from Passion's Stefan Glaenzer, Alex Zubillaga and Ambient Sound Investments.
Elsevier was contacted for comment and a spokesperson had this to say:
"Elsevier often looks at acquiring companies that could improve our customer offering and add value.  Some we end up acquiring, most we do not. In all cases, as I'm sure you understand it's never good to address speculative questions, regardless if they're on target or not, and we'll take the same approach here."
Mendeley, meanwhile, did not confirm nor deny the news: "We don't comment on rumors," Mendeley's CEO and co-founder Victor Henning told TechCrunch.
TechCrunch also understands that there had been others approaching Mendeley, including Thompson Reuters and Nature Publishing, a division of Macmillan, owned by Holtzbrinck Publishing Group — "effectively, the other big players in the world that Mendeley is disrupting," said TC's source.
To continue reading the TechCrunch report click here