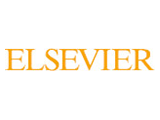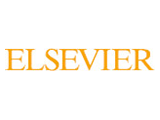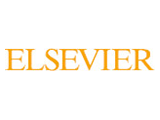 Elsevier, a world-leading provider of scientific, technical and medical information products and services, today announced the launch of Elsevier Adaptive Quizzing (EAQ), in collaboration with Learning Objects, Inc.'s Difference Engine. EAQ directly addresses the market need for a personalized quizzing tool that enables nursing students of all academic aptitude levels to better focus their study time and effectively prepare for course tests and the NCLEX Exam.
In addition, EAQ offers instructors the tools they need to monitor student progress and improve learning outcomes. It is designed for use both by individual students for self-directed learning as well as in the context of instructor-led courses. EAQ will be available in its first release November 2013.
"We are particularly excited about the launch of EAQ because we believe that adaptive learning has the potential to address a wide range of student learning needs, while moving all students toward desired competencies," said John Danaher, President, Elsevier Education. "EAQ represents the first of many initiatives that Elsevier will be pursuing in the area of adaptive learning and competency-based education."
EAQ is ideal for undergraduate nursing programs seeking to expose their students to targeted practice quizzes that enrich their learning and enable prioritized, focused study time. Concept-based or QSEN-oriented programs and programs using HESI products that seek a bank of complementary practice questions can benefit as well.
Adapting to educational needs
EAQ allows instructors to track students' progress across assignments and relative to exam readiness and adjust their teaching accordingly. Using faculty dashboards, teachers can quickly identify class trouble spots, where some students might be struggling, and identify those who may need focused attention. Intuitive individual dashboards also allow students to monitor their personal progress through increasing levels of mastery, helping them focus their time and energy on those areas where they need the most improvement.
EAQ utilizes Item Response Theory to guide learners adaptively through a bank of thousands of high-quality practice questions as they progress toward mastery. The adaptive engine does so by presenting learners with a series of personalized quizzes based on prior performance. This ensures that learners are consistently provided with new quizzes and related remediation at their current level of mastery. Within the program, students progress through multiple mastery levels as they develop and refine their critical thinking skills.
"EAQ is designed as a focused study tool that fosters sustainable learning in a dynamic and individualized manner," Danaher said."The solution is a perfect fit for today's 'flipping the classroom' scenarios where much of the student learning occurs outside of the classroom."
The RN-level nursing offering for EAQ is composed of an NCLEX review product as well as multiple versions designed to accompany Elsevier's market-leading textbooks. The NCLEX-RN review version features more than 10,000 questions and is organized by content specialty areas, client needs and concepts.
Technology from Learning Objects
EAQ is powered by technology provided by Learning Objects, which has broad and deep experience in e-learning, learning assessment, and learning technology development.
To continuously improve, refine, and validate the effectiveness of EAQ, Learning Objects has assembled a Learning Science Advisory Board composed of scholars active in the field of adaptive assessment and e-learning. The Board will collaborate with Elsevier and adopting institutions to conduct rigorous, unbiased evaluations of EAQ and its impact on student learning.
All content in EAQ is based on Elsevier's trusted, market-leading content. Additional features such as confidence level indicators, test-taking strategies, robust rationales, and multimedia remediation engages students with different learning styles and reinforces challenging material.
To learn more about EAQ, visit http://www.elsevieradvantage.com/adaptivequizzing.