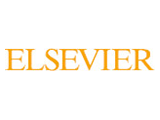 Elsevier, a world-leading provider of scientific, technical and medical information products and services, today announced the launch of a new open access journal: Current Plant Biology.
The field of fundamental plant science is increasingly becoming an interdisciplinary domain of research, now including physics, mathematics and chemistry disciplines. This trend is largely fuelled by the last decade's technical advances and discoveries which have created new challenges, such as data storage, analysis and prediction. Current Plant Biology will publish articles that focus on this newly emerged interdisciplinary research domain.
"The development of technologies that can simultaneously measure many thousands of plant molecules has created a natural union between plant science and the physical sciences. With this union come many challenges including difficulty in finding an ideal venue for publishing results in this emerging interdisciplinary research domain," said Editor-in-Chief, Steven P. Briggs, Ph. D., University of California San Diego. "To facilitate the growth of quantitative, interdisciplinary plant biology, together with Elsevier, we have therefore launched Current Plant Biology."
"Apart from publishing their work open access, authors of accepted papers will be asked to submit their research datasets to an open data repository," said Kathleen Marchal, Ph. D. of Ghent University, Associate Editor of the journal. "I strongly believe that publishing data open access is the way forward to the future in the field of molecular biology. It will allow for more complete data-interpretation and hypothesis testing and generation. In addition, being able to use meta-data will allow for developing novel research questions that could never have been tackled by individual labs."
Emma Granqvist, publisher for Plant Sciences at Elsevier added, "Interdisciplinary research is growing in importance, and Elsevier looks forward to further develop Current Plant Biology after its launch in continued support of data sharing. This includes working together with and linking to data repositories such as TAIR. In addition to publishing standard research articles the journal welcomes new datasets, methodologies, models and tools – all contributing to an integrative approach to plant science."
The first issue of Current Plant Biology is a Special Issue with selected papers from the Second Current Opinion Conference on Plant Genome Evolution held in September 2013 in the Netherlands.
Articles will appear online directly after acceptance and proofing. For more information or to submit an article, go to:www.journals.elsevier.com/current-plant-biology.