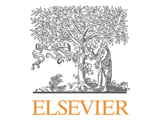 Elsevier, a world-leading provider of scientific, technical and medical information products and services, is pleased to announce the launch of a new open access journal, GeoResJ.
With the launch of GeoResJ, Elsevier's earth and planetary science journals portfolio has its first open access only journal. The journal aims to provide a forum for rapid publication of top research within the entire earth science field. The journal will be co-edited by six Executive Editors, each covering a different discipline, including geophysics, geochemistry, space science, volcanology, atmospheric sciences and paleontology.
"I am excited and proud to be a part of the launch of GeoResJ offering researchers a new venue for rapid and open access publishing of their work," said Professor Lyatt Jaeglé of the University of Washington who will serve as one of the Executive Editors. "With the journal being open access, published research will be available for all to read anytime, anywhere, an appealing prospect for most scholars," Professor Simon George of Macquarie University, also an Executive Editor, added.
"GeoResJ adds to Elsevier's existing earth and planetary science journals which already offer authors an open access option, including renowned journals such as Earth and Planetary Science Lettersand Quaternary Science Reviews," said Clare Lehane, Executive Publisher at Elsevier. "Authors now have more choice to determine which journal best suits their needs in terms of scope and access."
GeoResJ will publish its first four volumes in 2014. Any articles accepted for publication in 2013 will be available online on ScienceDirect. For more information or to submit a paper, go to: www.elsevier.com/locate/georesj.