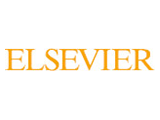 Elsevier, will provide free access to its primary online clinical information and reference tool, ClinicalKey, for 30 days to all users within South Korea. This initiative was launched to support healthcare professionals and quarantine aid-workers in South Korea, which has been plagued with the outbreak of the Middle East Respiratory Syndrome (MERS) coronavirus. Starting 12 June, access to ClinicalKey has been granted to all Internet Protocol (IP) addresses originating from South Korea for hospitals, institutional libraries and other healthcare entities supporting the battle against the spread of the virus in the populous country. This initiative is a joint effort between Elsevier and The Korea Centers for Disease Control and Prevention – National Center for Medical Information and Knowledge, a key organisation in this crisis.
"As with our past efforts in supporting countries in the (Asia) region such as Nepal and Philippines with their disaster relief and recovery efforts, by providing free online access to Elsevier's ClinicalKey, we are equally committed to helping South Korea curb the spread of MERS," said Gerrit Bos, Elsevier's Executive Vice President & Managing Director for Asia Pacific, Europe, Middle East and Latin America. "Having instant access to world-class evidence-based medical information, we believe, can help bring the best care to their patients,"
ClinicalKey provides evidence-based clinical answers drawn from the single largest body of clinical content available, including 600+ journals, 1,100+ books, drug information, guidelines, patient education and Medline. The Smart Search enables ClinicalKey to understand clinical terms and thus discover the most relevant medical content and find related content often missed by other search engines. ClinicalKey is optimized for any mobile device, making it more convenient to search and validate on-the-go.
Authorities in South Korea have been stepping up responses and putting measures in place to help calm public fear of this deadly but poorly understood virus. The World Health Organization warned that the MERS outbreak in South Korea is likely to grow, as the death toll continues to rise and the number of people kept under quarantine crept up to more than 3,800, as of 11 June, according to official figures. The Korean Centers for Disease Control and Prevention also confirmed more than 100 new cases. This is the largest MERS outbreak outside of Saudi Arabia, where the virus last broke three years ago.
"We want to provide support and help to healthcare workers in South Korea during this time, as we recognize the urgency and need for reliable and relevant medical and health information in responding to MERS," said Jay Katzen, President, Elsevier Clinical Solutions.