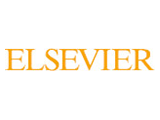 Elsevier, a world-leading provider of scientific, technical and medical information products and services, today announced the publication of four new microbiology books. These include the second edition of the three-volume reference book Molecular Medical Microbiology edited by Drs. Yi-Wei Tang, Max Sussman, Ian Poxton, Dongyou Liu and Joseph Schwartzman. It is the first book to synthesize the many new developments in both molecular and clinical research into a single comprehensive resource.
Written by an international panel of authors who are experts in their respective disciplines, the new edition of Molecular Medical Microbiology presents a timely discussion of individual pathogenic bacteria in a system-oriented approach. Chapters include cutting-edge information and clinical overviews for each major bacterial group, in addition to the latest updates on vaccine development, molecular technology and diagnostic technology. Lead editor Dr. Tang is the Chief of the Clinical Microbiology Service at the Memorial Sloan-Kettering Cancer Center in New York. He is an Editor for the Journal of Clinical Microbiology, an Associate Editor for Elsevier's Journal of Molecular Diagnostics, and a Fellow of the American Academy for Microbiology and of the Infectious Disease Society of America.
Also among the new titles is the second edition of Molecular Biology of B Cells, edited by a prize-winning team that includes Prof. Dr. Michael Reth, who was awarded in 2014 the prestigious Paul Ehrlich and Ludwig Darmstaedter Prize for investigations in medicine. Dr. Reth was honored for his outstanding achievements in the field of antibody research. He demonstrated how the immune system's B cells are activated and induced to produce antibodies, thereby helping to decode the molecular bases of Paul Ehrlich's famous side-chain theory. He is currently a professor for molecular immunology at the Institute of Biology III of the University of Freiburg and scientific director of the Cluster of Excellence BIOSS, Centre for Biological Signalling Studies.
The new microbiology books, published under the Academic Press imprint, are:
The books are available on the Elsevier Store and on ScienceDirect, Elsevier's full-text scientific database offering journal articles and book chapters from over 2,200 peer-reviewed journals and more than 25,000 book titles.
– See more at: http://www.elsevier.com/about/press-releases/research-and-journals/elsevier-publishes-four-new-books-in-microbiology-portfolio#sthash.Jj0MBlPA.dpuf