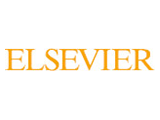 Elsevier, a world-leading provider of scientific, technical and medical information products and services, today announced the publication of six new neuroscience books, including Quantitative MRI of the Spinal Cord by Julien Cohen-Adad and Claudia Wheeler-Kingshott. The books enhance Elsevier's strong neuroscience publishing program with added reference and translational content for students, clinicians and researchers, general medicine practitioners and radiologists.
Learn more about Quantitative MRI of the Spinal Cord and download a free chapter here
Quantitative MRI of the Spinal Cord is the first book to focus on quantitative magnetic resonance imaging (MRI) techniques with specific application to the human spinal cord. The book covers diffusion-weighted imaging, magnetization transfer imaging, relaxometry, functional MRI and spectroscopy. These methods have been successfully used in the brain for the past 20 years, however their application in the spinal cord remains problematic due to important acquisition challenges. Quantitative MRI of the Spinal Cord reviews and synthesizes state-of-the-art methods so users can successfully apply them to the spinal cord.
Editor Julien Cohen-Adad, PhD, is a member of the faculty at the Institute of Biomedical Engineering, Polytechnique Montreal. He is developing advanced MRI techniques for quantitative assessment of the brain and spinal cord structure and function. These developments include hardware, MRI sequences, and software. Co-editor Claudia Wheeler-Kingshott, PhD, is University Reader in magnetic resonance physics at the NMR Research Unit, Institute of Neurology, University College London, where she leads the MRI development on the 3T scanner dedicated to research in multiple sclerosis.
The six new neuroscience books, published under the Academic Press imprint, are:
The books are available on the Elsevier Store and on ScienceDirect, Elsevier's full-text scientific database offering journal articles and book chapters from more than nearly 2,200 peer-reviewed journals, almost 900 serials and 25,000 book titles.