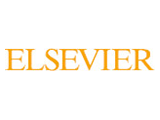 Elsevier, a world-leading provider of scientific, technical and medical information products and services today announced its official collaboration with the National Natural Science Foundation of China (NSFC), the central governing body for science and technology funding in China.
With an official memorandum of understanding (MoU) in place, Elsevier will undertake to provide services to NSFC to help the organization optimize the utilization and disbursement of research funds for projects. This includes:
Complementary access to Scopus – the world's largest abstract and citation database of peer-reviewed literature – restricted to NSFC employees, evaluation experts, fund applicants and selected NSFC funded research institutions. This allows the Scopus database to be more broadly available to the academic community.
Application program interface (API) or web services interface that is necessary for the successful integration of Scopus with NSFC's system to discover, extract, verify and analyse data for supporting objective funding evaluation.
A limited-period product trial of Elsevier's SciVal research intelligence tools for the effective and efficient management of NSFC-subsidized projects.
"NSFC is exploring a more objective data and analytical tools to analyse, investigate and improve the process of fund management," said Ruiping Gao, NSFC Vice President.
Elsevier's Managing Director of Academic and Government Institutional Markets, Nick Fowler said, "Elsevier is pleased to support NSFC in analysing and evaluating where and how research funds should be allocated using Scopus data, SciVal's research intelligence tools, and Elsevier's expertise."