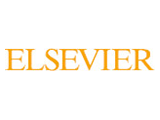 Elsevier, a world-leading provider of scientific, technical and medical information products and services, today announced that UCLhas subscribed to PharmaPendium, part of Elsevier's R&D Solutions for Pharma and Life Sciences. PharmaPendium is a decision support solution designed to help improve drug development decisions by enabling access to the most comprehensive resource of fully searchable FDA/EMA drug approval documents and associated comparative extracted databases. PharmaPendium is now available to students and researchers in UCL's recently created Clinical Pharmacology and Therapeutics group.
UCL selected PharmaPendium to support the work of students and the projects of various research groups, including research into drug repurposing and personalized treatments. Researchers at UCL will use PharmaPendium to evaluate dosing regimens and explore the potential for optimizing the efficacy-safety profile of currently approved medicines.
"Finding information that reflects regulatory insight and requirements in order to uncover repurposing opportunities and to suggest new personalized dosing regimens can be a challenge," said Prof. Dr. Oscar Della Pasqua, Chair of Clinical Pharmacology and Therapeutics at UCL. "With PharmaPendium, our researchers can get a full picture of the clinical development process, including access to the regulatory data used to support the filing and approval of medicinal product. Results can be obtained far quicker because of the data structure and targeted keyword search feature. We chose PharmaPendium as it offered a depth of data that no other solution could match. Ultimately, it fully supports the cutting edge research that we carry out at UCL."
UCL Clinical Pharmacology and Therapeutics aims to uncover safer dosing strategies to repurpose existing medicines for particular population sub-groups and phenotypes, such as seniors over 80, as well as pediatric and oncology patients. Currently, drug approvals are made based on the benefit to the maximum number of patients suffering a disease. As a result of advances in the understanding of the determinants of drug response and variability along with the possibility of genetic profiling and screening, researchers now have the potential to target smaller patient sub-groups and suggest individualized dosing regimens that will deliver the improved outcomes for individual patients in those specific sub-groups. The availability of PharmaPendium will enable UCL researchers to gain a thorough, historical insight into the efficacy, safety and pharmacokinetics of specific compounds and existing medicines. This helps their researchers to better identify benchmarks and establish the clinical relevance for further evaluation of personalized treatments supported by safe dosing regimens.
"UCL's groundbreaking research into personalized treatments will ensure that patients of all types can receive access to the safest and most effective medical therapies possible," said Philip MacLaughlin, Director, Product Development, Elsevier R&D Solutions. "We focus on providing life science researchers in all sectors with the technology that allows them to deliver a real-world impact and are very proud to be supporting the University's pioneering research."
PharmaPendium provides insights and information on critical areas of drug development including drug safety, ADME and drug-drug interactions which help researchers make better, more informed decisions. It delivers content from fully searchable FDA and EMA drug approval documents; FDA AERS; FDA advisory committee meetings and selected journals. Furthermore, its extracted databases, excerpted from drug approval documents, provide exportable data on drug safety, pharmacokinetics and metabolizing enzymes and transporters, and essential information across  preclinical, clinical and post-market stages, that is needed to help reduce risks and support the drug approval process.