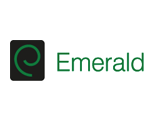 Global publisher Emerald Group Publishing is delighted to announce the appointment of Professor Grace Kao and Associate Professor Hyunjoon Park as Series Editors of Research in the Sociology of Education, with immediate effect.
Research in the Sociology of Education accents new and engaging work on various educational issues facing schools, families, and their communities. Contributions come from authors spread around the globe, illuminating how the efficacy, equities, and ideologies of schooling variably unfold in differing national and historical contexts. Written by scholars across diverse fields of social science including sociologists, anthropologists, economists, and cultural critics, Research in the Sociology of Educationoffers lively and accessible empirical work to a broad audience.
Professors Kao and Park are particularly keen to emphasise the editorial goals of publishing articles of high quality and high relevance on various issues in the field of sociology of education, in an efficient and timely manner. To that effect, the first volume of research papers compiled under the auspices of Professors Kao and Park is scheduled for publication in early 2015, with an additional four issues planned every year thereafter.
To help meet these objectives, and as part of Professor Kao and Park's editorship, a new Editorial Board has been established with members from leading research institutes within the field such as the Hong Kong University of Science & Technology, Harvard University, Johns Hopkins, Stanford University and Pennsylvania State University.
A full listing of the newly formed Editorial Board can be found on the journal homepage – http://www.emeraldgrouppublishing.com/products/books/series.htm?id=1479-3539