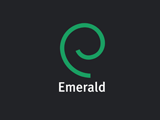 Emerald Group Publishing Limited is delighted to announce it is now an official Academic Partner of the Institute for Small Business and Entrepreneurship (ISBE). This formal partnership, which is the result of a strong and collaborative working relationship between the two organizations, is set to bring a host of benefits to ISBE members.
As part of the agreement, the International Journal of Entrepreneurial Behaviour & Research, one of Emerald's leading publications in its Innovation and Enterprise collection, will become the official journal of the ISBE. Emerald will also provide information, services and support to ISBE members through complimentary access to online journal content, the creation of an online publishing resource centre and content repository and support of the annual ISBE conference and exhibition.
Rebecca Marsh, Publishing Director at Emerald, comments, "Emerald aims to be as supportive as possible of the research communities it serves, and a key way in which Emerald can do this is by providing and sharing our expert publishing knowledge and advice."
Professor Lynn Martin, President of ISBE, adds, "This is a very good and relevant partnership for ISBE and is part of a range of developments to benefit our membership.  ISBE is committed to high standards in research and to establishing the application of research with professional groups and other practitioners. The International Journal of Entrepreneurial Behaviour & Research offers us an excellent opportunity to showcase some of the best of our research in a leading publication with an international readership, through the normal peer review process."
Emerald is a leading independent publisher of international research with impact in business, society, public policy, and education. Its Innovation and Enterprise portfolio covers established areas of research alongside such emerging topics as social enterprise, gender and entrepreneurship and Chinese entrepreneurship.
International Journal of Entrepreneurial Behaviour & Research (IJEBR) is primarily concerned with the publication of original papers related to entrepreneurship and the management of smaller organizations. The Journal publishes conceptual papers and empirical studies which bring together issues of interest to academics, policy-makers and practitioners.
For more information about Emerald's partnership with the ISBE, contact Mark Moreau, Publisher, at mmoreau@emeraldinsight.com