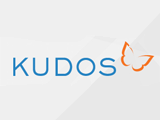 Global academic publisher, Emerald Group Publishing, is collaborating with Kudos to pilot a service that helps increase the impact of published articles. The partnership aims to support Emerald's authors in exploiting digital communication channels to maximize the global influence of their research.
Launching in April 2014, the service will provide researchers with a platform to increase accessibility and aid discoverability by simplifying and explaining content, uploading multimedia materials and distributing on social networks and email.
Tony Roche, Publishing Director at Emerald, comments: "In today's digital environment, people consume information faster than ever before and like to share thoughts and ideas. The world of academia is part of this trend and our end-users now expect research to be easily discoverable, accessible and engaging. As a result, focusing on traditional impact factor alone is no longer enough as academics are increasingly measured on their wider influence.
"The Kudos service provides an excellent solution to help authors raise visibility, share research and maximize article influence. We are looking forward to collaborating with Kudos throughout our pilot and supporting our authors to increase their impact."
Emerald's collaboration with Kudos affirms the company's commitment to providing value-added services for its growing author base*.