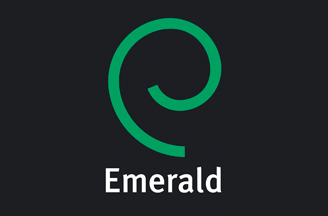 Emerald Group Publishing is marking International Open Access Week (19-25 October) with the launch of a Special Issue on Open Access (OA) from Online Information Review, with contributions from some of the world's leading experts on the debate.
The aim of this Special Issue is to contribute insights, analysis and commentary towards an enhanced understanding of how Open Access "can be made to work in practice" (Pinfield, 2015, p.604).
Some of the authors that have contributed articles to this Special Issue include:
Martin Paul Eve, Senior Lecturer, Birkbeck, University of London and Director of Open Library of Humanities, an advocate for OA whom has written prolifically on this topic;
Robin Osborne, Professor, Faculty of Classics, University of Cambridge, argues that the most important feature of OA should be 'accessibility';
Stephen Pinfield, Senior Lecturer, University of Sheffield, who looks at the challenges for various stakeholders in delivering OA;
Melissa Terras, Professor, Department of Information Studies, University College London and Director of UCL Centre for Digital Humanities, writes extensively on OA issues including exploring the effects of what happens when you tweet and blog about research papers.
This Special Issue has been published in line with Emerald's Green Open Access Zero Embargo trial, applicable for all articles published in the company's Library and Information Science (LIS) journal programme and selected Information and Knowledge Management journals.
This empowers authors to self-archive their post-prints, and thus ensure the Special Issue content is Open Access.
Tony Roche, Publishing Director at Emerald Group Publishing, says: "This special issue seeks to contribute to the OA debate by taking a critical approach to the current policies driving the debate concerning OA publishing of academic and scholarly works.
"It adopts the stance that OA publishing has generated a major paradigm change in scholarly publishing – and more generally in scholarly communication – and asks challenging questions about the consequences for the various stakeholder groups, including: academic researchers; researchers in public and commercial sector organisations; publishers; libraries; and the general public.
"As a stakeholder in this space, Emerald is delighted to host this forum, and is grateful to all of the contributors."
This Special Issue of Online Information Review was co-edited by Jenny Rowley, Professor of Information and Communications at Manchester Metropolitan University, and the late Gary Gorman, former Professor of Information Management at Victoria University of Wellington, New Zealand, who sadly passed away shortly before publication.