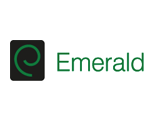 Emerald Group Publishing, global publisher linking research and practice to the benefit of society and Universiti Utara Malaysia have announced the winners of the 2014 Emerald-UUM Case Writing Competition. The awards, which aim to recognize excellence in case writing, support the continued development of case methods and reward case writers in emerging economies.
Teaching case studies has been at the forefront of the rise in experiential learning for a number of years. In its support for the case writing field, Emerald and the Emerald Emerging Markets Case Studies (EEMCS) collection have formed key partnerships with case writing institutions in the emerging economies and around the globe, including CEEMAN, the International Association for Management Development in Dynamic Societies and Association of African Business Schools (AABS), to produce quality-controlled teaching cases.'
First place in the awards with Universiti Utara Malaysia  goes to Associate Professor R. Srinivasan, Indian Institute of Management Bangalore for his case, entitled, 'Mahindra Powerol: Powering entrepreneurial growth within a corporate group'. A prize of US$1000 and a plaque of recognition has been given to the winner. Second place was awarded to Assistant Professor Jyoti Kainth, Institute of Management Technology Ghaziabad and Gautam Kainth, Religare Global Asset Management.
Assistant Professor Jyoti Kainth, said: "It is a great honour to be recognized by the two eminent institutions, Emerald and Universiti Utara Malaysia. I congratulate the institutions for the conceptualization of the competition.
"The competition not only boosts the confidence of a case writer like me, but also brings to the surface the multi-faceted challenges that organizations face in emerging economies."
Emerald Emerging Markets Case Studies (EEMCS) is an online collection of peer-reviewed case studies focusing on business decision making and management development throughout key global emerging markets. Cases are written by case writers working in or closely with developing economies, offering local perspectives with global appeal. Information about the collection can be found by visiting http://www.emeraldgrouppublishing.com/products/collections/bms.htm
You can find the full list of prize winners at http://www.emeraldgrouppublishing.com/research/awards/uum_case.htm