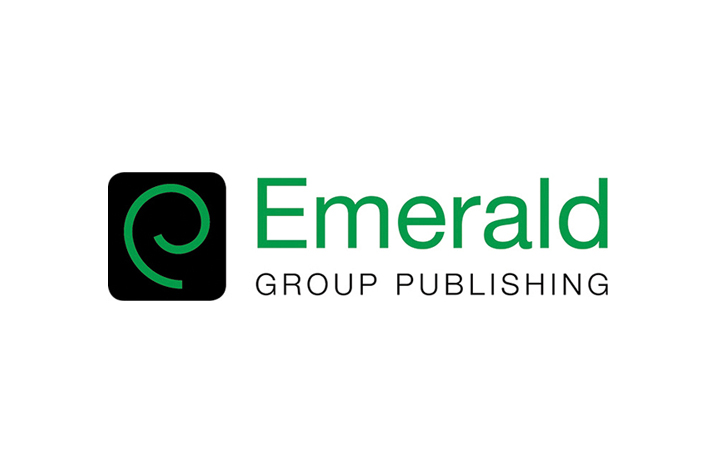 Emerald Publishing Services (EPS) has secured a five-year contract with National Engineering Laboratory for E-Commerce Technologies (part of Tsinghua University, China) to publish its new journal International Journal of Crowd Science (IJCS), launching in 2017.
The total number of journals published through EPS now stands at ten.
IJCS is the official journal of the Association of Crowd Science Engineers (ACE), a newly formed association between three top international universities – Tsinghua University, Nanyang Technological University and British Columbia University.
The official signing ceremony was held at Beijing's Tsinghua University. Shariq Mumtaz, Emerald's Managing Director – Global Sales, was there to sign the deal, along with Professor Chai Yueting (Director of The National Engineering Lab for E-Commerce) from the Department of Automation, Tsinghua University.
Shariq said: "This was a significant signing of an EPS deal – the first in mainland China; and that, too, with the prestigious Tsinghua University.
"By using EPS, institutions benefit from Emerald's almost 50 years' publishing experience and the expertise to support and enhance their journals.
"In addition, journals published using EPS will see their research hosted on an industry-leading platform, with enhanced search and discoverability through enriched metadata and search engine optimization.
"The research is also made available to Emerald's growing network of more than 100,000 advisors, authors and editors and nearly 5,000 customers in 120 countries worldwide – ensuring independent research has a real worldwide impact.
"We hope this will pave the way to further EPS opportunities."
The mission of ACE is to establish a worldwide platform for international cooperation and communication regarding Crowd Science, facilitating development and innovation, and leading the direction of internet-enabled industry and management.
Emerald Group Publishing launched EPS as a third-party publishing program for research dissemination that gives associations, universities and organisations the opportunity to collaborate directly with a publisher of global standing to enhance the impact and value of their journals and research.
EPS provides essential independent publishing services, including the provision of an online submission system for articles, copy editing, proofreading and Open Access publication of the journal on EmeraldInsight.com.