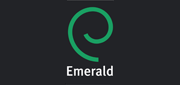 Emerald Group Publishing Limited, a leading independent publisher of global research with impact in business, society, public policy and education has announced eight new journals scheduled for launch in 2012.  These additional journals will publish high-quality research from emerging and fast-growing fields of study, including such areas as organizational ethnographies, entrepreneurship and sustainability.
New titles strengthening Emerald's Social Sciences portfolio include: Asian Education and Development Studies, International Journal for Lesson and Learning Studies and the International Journal of Mentoring and Coaching in Education.
Additions to Emerald's Business, Management and Economics portfolio include: the Journal of Entrepreneurship and Public Policy, theInternational Journal of Emergency Services, the Journal of Organizational Ethnography  – and strengthening Emerald's Built Environment portfolio, Smart and Sustainable Built Environment.
As an international publisher, Emerald continues to build its presence in emerging countries with an active new launch programme for region specific publications. 2012 sees the launch of the South Asian Journal of Global Business Research, which is sponsored by COMSATS Institute of Information Technology in Pakistan.  Supported by an international Editorial Advisory Board, this new title will publish business research from and about SE Asia, and fuse together eastern and western research endeavours.
Full editorial details of each journal can be accessed at http://www.emeraldinsight.com/products/new/forthcoming.htm
Emerald remains committed to strengthening its portfolio through new launch and acquisition activity, working with eminent academics from leading faculties and business schools from around the world.  These new journals have established key links with some of the best-known organizations in their fields, which include in 2012, the United States Association for Small Business and Entrepreneurship and the British Educational Research Association.
To find out more about Emerald's new launch and acquisition activity, visit http://www.emeraldinsight.com/products/new/index.htm