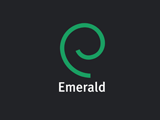 Emerald Group Publishing Limited is delighted to announce its collaboration with CLADEA (the Latin American Council of Schools of Management) to publish their official journal Academia Revista Latinoamericana de Administración. Starting in 2013, Emerald will publish three issues of the journal annually, both online and in print, including contributions in English, Spanish and Portuguese.
Edited by Professor Elvira Salgado of the University of Andes, Colombia, Academia disseminates theoretical and empirical research in the field of management and related disciplines, and serves as a means of integration among academics in the Latin-American region.
Tony Roche, Publishing Director at Emerald, comments, "We are delighted to partner with CLADEA in taking Academia to the next stage of its growth path. There is strong demand amongst the international business and management research community, for access to research from these emerging markets. Emerald will work closely with CLADEA to continue developing Academia, furthering its international dissemination, impact, readership and authorship."
Alberto Zapater C. , Executive Director at CLADEA adds, "This agreement will undoubtedly allow researchers and faculty members to achieve a new international presence through Emerald which has very large network of professionals at a global level. Thus, 2013 opens with a new perspective for the Academia journal."
Emerald has a strong commitment to innovation and quality in publishing, and continues to expand through publishing collaborations with stakeholders across research and practice. In addition to the new partnership on Academia , Emerald continues to work in partnership with CLADEA through the annual Emerald/CLADEA Latin American Management Research Fund, promoting research of benefit to the Latin American region.