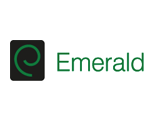 Worldwide visibility of research hosted by Emerald Group Publishing, a global publisher linking research and practice to the benefit of society, has improved, and there has been a 14%* increase in article downloads from Emerald Insight since the transition to Atypon's Literatum platform was completed in Quarter three of 2014.
Emerald made the strategic decision to make the transition to Literatum, a hosted SaaS (Software as a Service) customized, feature-rich e-publishing platform that is used to manage and deliver online content, to meet the growing needs for new services, products and features its customers require in order to provide flexibility for change in the future.
As a result of the transition, interaction with the website has increased by over 10% and user satisfaction figures have also been significantly boosted. In a recent survey, an overwhelming number of Emerald's authors said that they are very satisfied with the transition, highlighting how Emerald Insight is now more user-friendly and easier to navigate than it had been before the switch to Literatum.
Brian McDermott, Operations Director at Emerald, said: "We are extremely pleased with the performance of Emerald Insight since the transition to the Literatum platform a year ago.
"Search, discovery and usability are probably the most important factors for our end users such as students and researchers, and we have seen significant improvements on all those fronts.
"The Literatum platform has enhanced the user experience by increasing the discoverability of content by means of enriched metadata and search engine optimization, which also provides a faster service. Compliance with industrial standards and enhanced search facilities due to the advanced filter capabilities within the platform has also further improved the user experience."
Enhanced search facilities within the now responsive Emerald Insight website have also been provided, along with a range of author and editor services, all of which provide users with access to content wherever they are, using any form of device.
Enhancements also introduced since Emerald Insight's switch to Literatum include the ability to support Google Scholar by introducing subscriber links, which helps users within institutions make the best use of their subscribed collections. These users can see direct links to subscribed articles within their Google Scholar search results, thus helping to boost worldwide visibility and accessibility of content.
Emerald will be releasing additional product enhancements in the near future, such as article level publishing, which will provide authors with fast publication of their articles, thereby resulting in more citations.
Emerald's continued relationship with Atypon confirms its commitment to supporting the academic community and dedication to effectively disseminating research with real world impact.
Notes to Editors: *Statistics have been taken from an author satisfaction survey undertaken by Emerald.