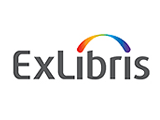 Ex Libris® Group, a world leader in the provision of library automation solutions, is pleased to announce that it has launched a self-registration service enabling institutions to easily add the contents of their institutional repository (IR) to the Primo Central Index of scholarly electronic materials and thus expand the breadth of IR content in the index.
Institutional repositories play a key role in the open access movement. They often contain articles that are as yet unpublished or are freely available in the repository as part of an institution's green open access mandate. Once indexed in Primo Central, this content becomes widely discoverable to users in over 1300 institutions, thereby significantly increasing the usage and impact of an institution's research output.
Institutional repositories contain a wealth of otherwise hard-to-find material such as research data, manuscripts, and course notes. This new initiative will benefit institutions, researchers, and users of scholarly material—who will enjoy timely and easy access to material they might not have found otherwise—and, as a result, will further the open access movement itself.
Oren Beit-Arie, Ex Libris chief strategy officer, explained: "This simple registration service enables institutions to easily offer their scholars increased visibility and speedier exposure for their research output, thus creating one more incentive for researchers to endorse open-access publication. With the growing interest in usage-based impact measurements and altmetrics to complement traditional methods of assessment, publication in institutional repositories presents an additional way to maximize the usage and impact of research."
Registration of institutional repositories in Primo Central is another strand of the company's open access strategy. Ex Libris endorses both green and gold open access methods and is involved in a number of initiatives to maximize the visibility of open access materials, including exposing the availability of open access articles that are published in subscription journals (hybrid journals).