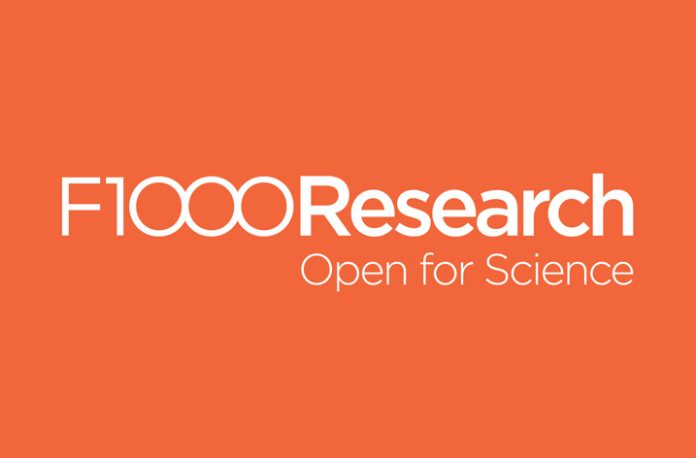 F1000 Research Ltd is delighted to announce that it has been awarded the contract to set up and manage an open access publishing platform for the European Commission as a service for Horizon 2020 and Horizon Europe beneficiaries. The platform is planned for launch in early 2021.
The platform will provide a full open access peer-reviewed publishing service for Horizon 2020 and Horizon Europe beneficiaries – with all article processing fees paid directly by the EC. The platform will play a pivotal role in helping the European Commission (EC) achieve full open access to all the research it has supported.
A trailblazer in rethinking research communication, in 2013 F1000 Research Ltd launched the first 'open research publishing platform', F1000Research, combining the ability to publish rapidly with functionality to ensure transparency, robustness and reproducibility of research.
Building on the success of its core platform, F1000 Research Ltd now provides fully managed, open research publishing services directly to research funders and institutions, including Wellcome, the Bill & Melinda Gates Foundation and the Health Research Board Ireland, as well as to other scholarly publishers such as Emerald Publishing.
Of the award win, Rebecca Lawrence, Managing Director of F1000 Research Ltd said:
"We are delighted to be working with the EC to enable Horizon 2020 and Horizon Europe-funded beneficiaries to publish all of their research findings in an open and accessible way.
"The leadership shown by the EC in its desire to establish an open research publishing platform is crucial in shifting the research culture across Europe to an open research paradigm. We know from our established publishing partnerships the pivotal role that funding agencies play in changing and influencing researcher behaviours, particularly around the adoption of new routes for the sharing and publication of their research. This platform will offer Horizon 2020 and Horizon Europe beneficiaries with an immediate and transparent way to share their findings, thus maximising contact with multiple audiences, sparking new ideas and understanding, and ensuring new interventions and treatments reach those that need them most as soon as possible."
A wide range of article types are eligible for publication on the platform and in any discipline stemming from Horizon 2020 and Horizon Europe-funded research. The platform will also offer an open and transparent peer review process and have a mandatory FAIR data policy to provide full and easy access to the source data underlying the results.
Kostas Glinos, Head of Unit 'Open Science', European Commission, Directorate General Research & Innovation said:

"We are looking forward to developing a high-quality publication venue together with F1000 Research. The European Commission fully supports open access and open science. By developing this platform, we provide more high-quality options to our beneficiaries to comply with the Horizon 2020 open access requirements at no cost to them during and after the end of their grants. Together we can strengthen research integrity, transparency and citizen trust in science through the publishing process."
Given the scale and complexity of the planned EC platform, F1000 Research has secured the help of three expert partners: Eurodoc, the Global Young Academy and LIBER. Our partners will play a key role in steering the project and particularly in helping us to reach and engage with a diversity of researchers, across disciplines and career stages, and of course who are geographically dispersed.
The platform will operate robust governance structures, including the appointment of an independent Scientific Advisory Board.
Eva Hnátková, President of Eurodoc said: "We are proud to be part of the project and work together with F1000 Research and other stakeholders. Eurodoc has been supporting Open Science practices for a long time and today, in the time of coronavirus, more than ever, we can see how crucial immediate access is to the most up to date research outputs without any barriers for researchers and citizens. The platform with mandatory FAIR data policy and possibility of preprints, will help us to promote a new mode for publishing in the future."
Koen Vermeir, Co-Chair of the Global Young Academy said: "Open Science is not the science of the future. It is the science of today. The European Commission clearly shows this by launching their own free open access publishing platform, to be developed by F1000 Research. The Global Young Academy is delighted to work with them to make this new venture a success. As the current coronavirus tragedy shows us, the free exchange of new scientific information is crucial for a fast, evidence-informed and effective response to global crises. To put it succinctly: open science saves lives as well as economies. Scientists should see this as a call to make full use of open access platforms."
Astrid Verheusen, Executive Director of LIBER said: "One of LIBER's priorities is to ensure the best possible framework for the implementation of Open Science. Open Access is an essential part of that, and LIBER is committed to collaborating with all stakeholders to drive Open Access forward. By working on this new Open Access publishing platform, LIBER has a great opportunity to do its part in ensuring free and immediate access to research outputs, within an infrastructure which adheres to key best practices such as FAIR data".
The publishing platform will be accepting article submissions from Autumn 2020, with its official launch planned for early 2021.