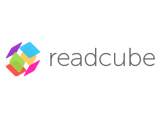 The Federation of American Societies for Experimental Biology (FASEB), an international publisher of progressive academic research, today announced an agreement with Boston-based publishing technology company ReadCube to enhance its content via indexing on ReadCube's platform. Used by more than 8 million researchers worldwide, ReadCube Discover will enhance the discoverability of the peer reviewed articles published in The FASEB Journal by leveraging its web, desktop, mobile reading portals, search engines, and recommendation feeds.
FASEB's mission is to advance health and welfare by promoting progress and education in biological and biomedical sciences through service to our member societies and collaborative advocacy. "We strive to ensure that our journal is not only easily discoverable to readers but also provide an engaging experience during the long research hours. We are extremely pleased to be partnering with a leader in innovative technology, like ReadCube, to achieve these goals." said Barbara Walker.
What's more, all articles within FASEB's journal titles will be available with ReadCube's signature enhanced PDF reading experience when read within ReadCube's web, desktop and mobile platforms. FASEB articles will feature enhancements including clickable author names, hyperlinked in-line citations, direct access to supplemental content and figures, social sharing, annotation tools, and Altmetrics.
"We are thrilled to have FASEB as a publishing partner and to better serve our global network of readers through the improved discoverability of the FASEB's collection across the ReadCube platform," said Robert McGrath, CEO of ReadCube.