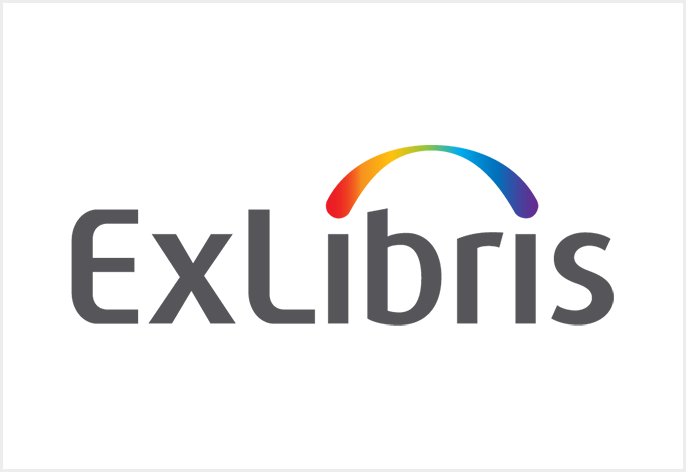 Ex Libris, a ProQuest company, is pleased to announce that five prominent UK universities—Imperial College London, UCL, the University of Liverpool, the University of Manchester, and the University of St Andrews—have decided to join the growing RapidILL community in the United Kingdom, giving their library users quick and easy access to materials via the cloud-based Ex Libris RapidILL™ interlibrary loan system. After integrating the system into their library workflows, the universities will benefit from the delivery of requested resources within 24 hours, thus providing patrons with maximum resource accessibility.
Acquired by Ex Libris in 2019, the RapidILL interlibrary loan system was designed by librarians, for librarians, and is compatible with any integrated library system. Participating libraries are organized into groups called pods, which support peer-to-peer and consortial resource sharing. The mission of this collaborative, community-oriented system is to improve service to library users, save staff time, and leverage institutional collections, all without causing cost increases. Libraries can offer a fast, unlimited delivery service with no transaction fees.
The RapidILL system provides a quick turnaround time from the receipt of a request to its delivery. Smart, dynamic requests take into consideration load leveling, library holdings, and time zones. Given the restrictions related to COVID-19 and the impact of budget limitations, resource sharing has become essential to library services, expediting access to collections and exposing materials that the requesting library does not own.
Katherine Rose, Head of Content and Discovery at Imperial College London, commented, "At Imperial we've found RapidILL an extremely valuable resource during lockdown, as we have been able to borrow easily from other universities around the world. From our experience so far, the system seems to save us both time and money. We're excited to be joining other UK universities in this collaborative community and are looking forward to using RapidILL with more UK universities for easy peer-to-peer lending and borrowing."
UCL's Head of Customer Service Peter Dennison said, "RapidILL has revolutionized our ability to supply materials to our users during this period of pandemic-related challenges. Our Interlending team has been delighted with the responsiveness of the system, which is rapidly delivering materials required by our users, who include UK National Health Service staff carrying out vital research into COVID-19."
"The adoption of RapidILL has been transformative for the University of Liverpool," explained Acquisitions and Document Delivery Manager Dr. Rachel Schulkins. "Because the system requires less staff intervention than conventional approaches to interlibrary loans, we have been able to lift limitations on the availability of the service—limitations that were originally designed to reduce workloads and minimize expenses. Even more crucially, the time that an interlibrary loan takes to reach a user has now dropped to just over 12 hours, and this figure will improve as other UK libraries join the system."
The University of Manchester's Inter-Library Loans Team Leader Claire Hordern said, "The University of Manchester Library is really pleased to have joined the RapidILL community. We found the RapidILL system an invaluable tool during lockdown; as the name suggests, it really is fast and has helped us immensely when delivering articles to our readers. We are looking forward to working with fellow UK university libraries that have joined up."
"We couldn't have adopted RapidILL at a better time," remarked Senior Manager (Core Collections and Digitization)Helen Faulds at the University of St Andrews. "It has proved a great lockdown resource, and we have been delighted to see that it lives up to its name. Like all libraries, ours has been extremely busy preparing for the new semester. To have such an efficient, uncluttered, and easy-to-use interface, both for uploading requests and for downloading files, has been a real benefit and a most welcome addition to our interlibrary loan service. We're very pleased to be part of the RapidILL community."
Ofer Mosseri, corporate vice president and general manager of Ex Libris for the Europe, Middle East, and Africa region, said, "We are delighted to welcome Imperial College London, UCL, and the Universities of Liverpool, Manchester, and St Andrews to the RapidILL community. The libraries' interlibrary loan staff will now be able to process requests quickly, and patrons will have their requests fulfilled quickly—a win-win situation in which both sides benefit."