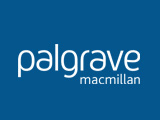 Palgrave Macmillan are pleased to announce that from March 1st-31st 2015, they will be offering free online access to their full journals portfolio.
All current and archival content spanning the Humanities, the Social Sciences and Business will be available. Viewers will be able to browse through high-profile titles including the Journal of International Business Studies, Journal of the Operational Research Society, Feminist Review, International Politics and the award-winning postmedieval: a journal of medieval cultural studies to name just a few.
Access will be available without additional setup, but if you are a librarian and want to make sure you will be able to receive usage statistics (for both subscriber & unsubscribed journals), complete our online trial request form.