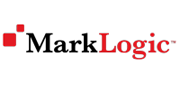 MarkLogic Corporation, the company powering mission-critical Big Data Applications around the world, today announced that Gary Bloom, a proven technology executive who was most recently the CEO and president at eMeter, has been named president and chief executive officer.
Gary brings an exceptional background that includes more than two decades of successful leadership in enterprise software. He was the CEO and president at eMeter, which provides smart grid management software for electric, gas, and water utilities. eMeter was recently acquired by Siemens Corporation. Prior to that, Gary was a consultant of TPG, a leading global private investment firm.
"MarkLogic customers are solving some of the largest, most complex data challenges in the world," said Bloom. "Leveraging Big Data has become one of the technology industry's leading challenges, and MarkLogic is enabling companies to drive business value from the ever-increasing amount of unstructured data driving the Big Data movement. The market opportunity is tremendous, and MarkLogic has the right technology at the right time to help organizations turn their data into valuable business information."
Gary was also the former vice chair and president of Symantec Corporation, where he led the company's line of business organizations and corporate development efforts. Gary joined Symantec through the company's merger with Veritas Software where he was the chairman and CEO. Before joining Veritas, Gary held senior executive positions at Oracle. During his 14-year career at Oracle, Gary led Oracle's database business, worldwide marketing, support, education, and alliance organizations, and was responsible for mergers and acquisitions.
Gary earned his Bachelor's Degree in Computer Science from California Polytechnic State University San Luis Obispo, where he currently serves on the President's Cabinet and the Board of the Cal Poly Foundation. He also serves on the board of directors of BMC Software.