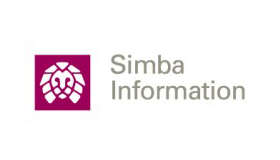 Medical and health care e-books titles are hot — unfortunately for publishers, the double-digit growth rate for e-books has not countered print book losses and other challenges to their traditional business model. Global sales in the medical publishing market fell 2.4% to $10.1 billion in 2012, according to the most recent report from media and publishing intelligence firm Simba Information.
The report, Global Medical Publishing 2013-2014, found that the worldwide recession had a broad impact on the revenue streams of medical publishers. Academic institutions faced budget pressure, which made subscription renewals difficult. Corporate customers and advertisers also cut back their spending in light of the recession's impact. Globally, the market has been flat since 2010. Books and pharmaceutical journal advertising are on the decline. Thomson Reuters and McGraw Hill, once market leaders, have sold their medical publishing businesses.
The patterns have been clear for several years, but accelerated in 2012, particularly the decline in book sales. Simba estimates that medical book sales fell 2.5% to $2.96 billion in 2012.
In response to the market's challenges, other leading medical publishers are moving aggressively to develop and acquire information-based products that are often accessed via mobile devices and can be integrated into the workflow within the health care system. Individual print book sales, a mainstay in medicine and nursing textbooks, are being supplanted by applications on tablets and mobile phones, electronic references and other online services.
As a result, online services continue to be the fastest growing activity in medical publishing — up an estimated 3.8% in 2012. The developed world and English language are particularly important to this sector, but much of the growth comes from emerging markets like the Middle East and South East Asia where investments are being made in upgrading health care systems.
Global Medical Publishing 2013-2014 provides detailed market information for medical and health care publishing, segmented by delivery medium: journals, books, online services, newsletters/looseleafs/directories and other activities (audio, video and CD-ROM). It analyzes trends impacting the industry and forecasts market growth to 2016. The report includes an in-depth review of 15 leading medical publishers, including Reed Elsevier, Wolters Kluwer, Truven Health Analytics, Springer Science+Business Media, John Wily & Sons, Igaku-Shoin, Thieme, American Medical Association, Epocrates and others.
Additional information on the report can be found at www.simbainformation.com/Global-Medical-Publishing-7681197/ or by calling 888-29-SIMBA.