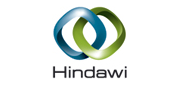 Hindawi Publishing Corporation is pleased to announce that it has received over 5,400 submissions in March across its portfolio of 300+ open access journals, which represents an increase of 80% from March 2011.
"I am incredibly pleased with the growth that we have seen in submissions to our open access journals over the past year," said Paul Peters, Hindawi's Head of Business Development. "In addition to the strong growth of our more well-established journals, several of which are expected to receive upwards of 1,000 submissions this year, we are happy to see that many of the newer journals that we launched over the past few years have already built incredible momentum and are on track to becoming leading journals within their respective fields."
In explaining the reasons for the company's growth, Hindawi's Editorial Manager, Mohamed Hamdy, emphasized the importance of the increasing coverage of Hindawi's journals by the major Abstracting and Indexing services. "As the coverage of our journals within PubMed, the Web of Science, Scopus, and a number of subject specific databases has grown over the past year, we have seen a very positive reaction from our authorship. We now have more than 30 journals indexed in the Web of Science, and close to 150 journals indexed in PubMed, and as the indexing of our journals continues to expand I expect that we will see very strong growth in the submissions to these journals."
In addition to the journals that are hosted on the company's main website (http://www.hindawi.com/), Hindawi has been developing a number of independent journal platforms over the past two years, each with a specific editorial focus. The first of these platforms was the ISRN series (http://www.isrn.com/), which launched in mid-2010 with the aim of providing a fast-track review process for all submitted manuscripts, and by March of 2012 the ISRN series accounted for 20% of Hindawi's total submissions. More recently Hindawi has launched two new platforms including Datasets International (http://www.datasets.com/), which focuses on the publication of Dataset Papers as well as the underlying datasets that they describe, and Conference Papers in Science (http://www.cpis.com/), which publishes peer-reviewed manuscripts that arise from conference presentations and workshops. While it is still too early to evaluate the success of these new initiatives, Hindawi is hopeful that these platforms will be able to build significant momentum over the coming year.