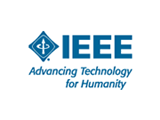 IEEE, the world's largest professional organization advancing technology for humanity, today announced dozens of new, revised and reaffirmed standards and standards-development projects. Detailed information on the standards and projects recently approved by the IEEE Standards Association (IEEE-SA) Standards Board is available at theIEEE-SA Standards Board Approval Web page.
Among the new standards that have been published is IEEE 2200™ – Standard Protocol for Stream Management in Media Client Devices. By defining interfaces for intelligently distributing and replicating content over heterogeneous networks, the standard is designed to support the delivery of rich media (such as high-definition and three-dimensional content) to portable devices in a way that is not limited by cost and available network bandwidth. IEEE 2200 is available for purchase at the IEEE Standards Store. 
Newly published revised standards include:
IEEE 802.16™ – Standard for local and metropolitan area networks Part 16: Air Interface for Broadband Wireless Access Systems. The standard is designed to support rapid worldwide deployment of innovative, cost-effective and interoperable products from multiple vendors for broadband wireless access (BWA), facilitating competition by providing alternatives to wireline broadband access, encouraging consistent worldwide spectrum allocations and accelerating commercialization of BWA systems. This standard specifies the air interface, including the medium access control and physical layers (MAC and PHY), of combined fixed and mobile point-to-multipoint BWA systems. IEEE 802.16 is available for purchase at the IEEE Standards Store. 
IEEE 1815™ – Standard for Electric Power Systems Communications – Distributed Network Protocol (DNP3). The standard is intended to extend DNP3 protocol structure, functions and interoperable application options for the smart grid. It is designed to provide flexible support of varied applications from low-cost distribution feeder devices to full-featured systems. IEEE 1815 is available for purchase at the IEEE Standards Store. 
IEEE C37.104™ – Guide for Automatic Reclosing of Circuit Breakers for AC Distribution and Transmission Lines. The standard describes present practices automatic reclosing control of circuit breakers on both transmission and distribution lines, as well as application considerations and coordination practices. IEEE C37.104 is available for purchase at the IEEE Standards Store. 
IEEE-SA also reaffirmed standards, including IEEE 139™-1988 (R2006) – Recommended Practice for the Measurement of Radio Frequency Emission from Industrial, Scientific, and Medical (ISM) Equipment Installed on User's Premises. The standard describes procedures for inspection and radio frequency (RF) electromagnetic field measurement in evaluating equipment such as dielectric and induction industrial heaters, medical diathermy, ultrasonic equipment, RF plasma devices and RF stabilized welders. These procedures are designed to help ensure that the equipment does not interfere with radio communications, navigation and other essential radio services. IEEE 139 is available for purchase at the IEEE Standards Store. 
Among the standards-development projects that IEEE-SA approved is IEEE P2030.4™ – Draft Guide for Control and Automation Installations Applied to the Electric Power Infrastructure. When completed, this document is designed to provide guidance in applying the smart grid interoperability reference model (SGIRM) of IEEE 2030 – Guide for Smart Grid Interoperability of Energy Technology and Information Technology Operation with the Electric Power System (EPS), and End-Use Applications and Loads – in the development of control and automation components for the smart grid. IEEE P2030.4 is planned to outline the requirements of designing control and automation applications while adhering to a common open architecture.
Also, the IEEE-SA approved the standards-development project, IEEE P2030.100™ – Draft Recommended Practice for Implementing an IEC 61850 Based Substation Communications, Protection, Monitoring and Control System. When completed, this recommended practice is intended to outline the necessary steps and procedures a utility should undertake to implement an IEC 61850 substation in a multi-vendor equipment environment. IEEE P2030.100 is planned to be a practical, working implementation guide addressing equipment configuration, procurement specification, documentation procedures and general design philosophy.