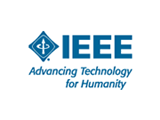 The IEC (International Electrotechnical Commission) and the IEEE today announced the joint publication of new international guidelines for condition monitoring of electrical equipment installed in nuclear power plants. The organizations have also published three affiliated standards detailing specific techniques that can be used to perform the condition monitoring evaluations.
The series of international standards and guidelines, IEC/IEEE 62582, Nuclear power plants -Instrumentation and control important to safety—Electrical equipment condition monitoring methods, is intended for use by nuclear power plant operators, system evaluators, test laboratories, and licensees of nuclear power plants.
The standards are particularly important because they focus on condition monitoring of electrical equipment that performs vital nuclear power plant safety functions. A very important application is condition monitoring of electrical cables, which not only provide power needed to operate electrical equipment in nuclear power plants but also transmit signals to and from the various instrumentation and control equipment that performs safety and accident mitigation functions.
Historically, nuclear power plant operators have monitored electrical cables through periodic in-service testing of the equipment to which it is attached; however, the testing has not focused on the condition monitoring of cables, nor has it been able to detect all of the various aging and other degradation mechanisms that a particular cable might be susceptible to in the operating environments. While these tests can demonstrate how equipment functions under the test conditions, they do not verify the equipment's continued successful performance, when fully loaded for extended periods, as they would under normal service operating conditions or design-basis conditions. Nor does in-service testing provide specific information on the status of degradation of equipment due to aging or the physical integrity and dielectric strength of the insulation and jacket materials of cables.
"While many countries and individual power utilities are pursuing smart grid strategies that integrate renewable energy supplies, nuclear plants will continue to provide an important source of power for society for many more years and the industry needs to continue to focus on the safety of these plants," said Gary Johnson, Chairman of IEC SC45A and Senior Safety Officer at the International Atomic Energy Agency (IAEA).
"IEC/IEEE 62582 establishes, for the first time, a worldwide common standard of a series of condition monitoring techniques that can be selected and applied, as appropriate, to establish the actual condition of new or installed equipment. This test helps establish a baseline, which in turn allows nuclear plants to determine, with a high degree of confidence, how long equipment will be able to perform as expected, even in the event of a severe accident," said Satish Aggarwal, Chair of the IEEE Nuclear Power Engineering Committee.
"These monitoring techniques are important because they can be used at both new and existing nuclear power plants around the world. The decision to use a particular technique or combination of techniques will depend on the type of equipment involved, the type of condition information needed and a variety of site- and plant-specific factors," explained Kjell Spang, Project Leader of the joint IEC/IEEE Development Team, who represents the Swedish Radiation Safety Authority in IEEE SC-2 and IEC SC45A. "IEC/IEEE 62582 provides very pragmatic approaches that can be used to address important safety needs."
The IEC and the IEEE Standards Association (IEEE-SA) collaborated extensively to develop these standards to promote international uniformity in the practice of electrical equipment condition monitoring. The IEC/IEEE 62582 series of standards was published under a joint agreement between IEC and IEEE, which was put in place in 2008 to foster the harmonization of technology standards used in different regions and regulatory environments.
The use of standardized condition monitoring approaches and techniques has many benefits for nuclear power plant operators. Standardized methods yield compatibilities for data collected from various sites and regions, facilitate the exchange of information and experiences, make it possible to build databases characterizing the condition of monitored equipment over time, and encourage the broad acceptance of results.
The initial standards also represent the culmination of significant research conducted by the nuclear industry.
This new series of international standards includes the following:
IEC/IEEE 62582-1, Part 1: General
This standard establishes the need for condition monitoring and summarizes the various techniques plant operators can use as applicable and appropriate to their plants.
IEC/IEEE 62582-2, Part 2: Indenter modulus
This standard contains detailed descriptions of condition monitoring based on indenter modulus measurement techniques, which are primarily used to test cable jackets, insulation and o-rings that are installed in low-voltage environments.
IEC/IEEE 62582-4, Part 4: Oxidation induction techniques
This standard specifies methods for using oxidation induction techniques to take samples from organic and polymeric materials in electrical equipment, e.g. cable jackets or insulation.
Two additional methods will be added to IEC/IEEE 62582 as they are developed and completed by IEC and the IEEE-SA. The forthcoming standards, and the techniques they will address, include the following:
IEC/IEEE 62582-3, Part 3: Elongation at break
IEC/IEEE 62582-5, Part 5: Optical time domain reflectometry