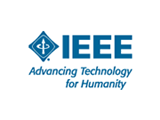 IEEE, the world's largest technical professional organization dedicated to advancing technology for humanity, announced today that its new working groups will immediately kick off the development process to create standards for the EPEAT® registry.
"IEEE Standards Association is IEEE's globally recognized standards-setting body that has a history championing the development of the IEEE 1680 family of standards used to qualify products for the EPEAT registry," said Konstantinos Karachalios, Managing Director, IEEE Standards Association.  "The organization has successfully developed the standards in partnership with the IEEE Computer Society for the first three product categories in the registry. We are confident that these new working groups will continue to make great strides for the future development of environmentally friendly standards for electronic products."
In July, IEEE announced its plan to move the IEEE 1680 standards forward.  Since then, working groups have been established for IEEE P1680.1, Standard for Environmental Assessment of Personal Computer Products, and IEEE P1680.4, Standard for Environmental Assessment of Servers. These working groups, comprised of a broad coalition of key constituents from the academic, environmental, business, governmental agencies and purchaser communities, will ensure that balance, openness and inclusivity are part of the development process.  Deeply rooted in a broad consensus from organizations of all sizes and across all technologies, the IEEE standards process is globally respected and accepted as an established framework for driving environmentally friendly innovations across the globe.
"Developing standards for the EPEAT (Electronic Product Environmental Assessment Tool) registry needs to remain an open and inclusive process that involves all key stakeholders to continue to transform how technology products are manufactured in a highly environmentally conscious manner," said Chuck Walrad, Vice President of Standards, Computer Society.  "We are looking forward to driving that process with academic, environmental, governmental agencies, industry and purchaser groups to develop standards that may be used to qualify products for the EPEAT registry and that will continue to benefit humanity throughout the world."