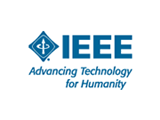 IEEE, the world's largest technical professional organization, has partnered with The MIT Press, an award-winning publisher affiliated with the Massachusetts Institute of Technology, to offer access to a special selection of computing and engineering eBooks as part of the IEEE Xplore® digital library.
The new titles will be available via a new collection delivered in IEEE Xplore called The MIT Press eBooks Library – Computing and Engineering Collection. This special collection features over 400 eBooks within the fields of computer science and engineering technologies, with approximately 40 new titles to be introduced each year. The collection features numerous titles that have won the American Publishers Award for Professional and Scholarly Excellence (PROSE). Each eBook meets The MIT Press rigorous review processes and the collection covers a wide range of technology disciplines including:
• Bioengineering
• Communication, networking, and broadcasting
• Components, circuits, devices, and systems
• Computing and processing
• Engineered materials, dielectrics, and plasmas
• Engineering profession
• Fields, waves, and electromagnetics
• Geoscience
• Power, energy, and industry applications
• Robotics and control systems
• Signal processing
• Transportation
An advanced search engine will allow subscribers to find and download specific chapters within eBooks that will be discoverable alongside thousands of articles of related content within IEEE Xplore. The eBooks will be available as an add-on to existing IEEE Xplore subscriptions or as a stand-alone product.