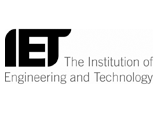 The Institution of Engineering and Technology (IET) together with the Institute of Electrical and Electronics Engineers (IEEE) and Elsevier has created draft recommendations for conference content.
These recommendations are designed to uphold the quality of published research presented at scientific meetings and conferences. The presence of low-quality papers in conference proceedings degrades the value and reputation of the author, conference organisers, their sponsors and commercial or non-commercial publishers, and any repository they are part of.
Daniel Smith, Head of Academic Publishing at the IET said, "The IET is spearheading the use of these recommendations in order to improve the quality of conference content globally. We are committed to promoting and disseminating trustworthy, high-quality scholarly research, which benefits both the author and the global information community.
"We hope that the global information community will widely adopt the recommended practices, which set out the obligations on behalf of all parties involved in order to improve conference content quality."