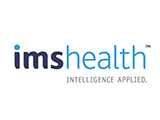 IMS Health (NYSE:IMS) has acquired Dataline Software, a leader in Big Data analytics for healthcare, to extend its technology-enabled Real-World Evidence (RWE) platform and accelerate delivery of integrated clinical and cost-of-care insights for assessing healthcare value and performance. Dataline's powerful software tools significantly expand the capabilities of Evidence 360™, IMS Health's scalable and secure RWE platform that helps clients extract, analyze and visualize real-world data to better understand and measure healthcare outcomes.
U.K.-based Dataline has worked closely with life sciences companies, payers, healthcare authorities and academia to deliver tailored software for rapid analysis and elegant visualizations of large, complex healthcare data sets. The combination of Dataline technology with IMS Health's mission-critical information, global data management capabilities, and scientific and commercial expertise offer clients an unparalleled portfolio of RWE solutions. Evidence 360 brings together IMS Health's vast library of patient-anonymous data with other patient-anonymous sources of health information to help decision makers interpret real-world outcomes in near real time.
"Life sciences companies continue to invest in RWE to better leverage the growing volume of rich, complex healthcare information that is becoming available. They are looking for partners to help connect the right market and technology expertise, information assets and analysis to better understand patient journeys and prove performance in real-world settings," said Jon Resnick, vice president and general manager, Real-World Evidence Solutions, IMS Health. "Through this acquisition, we will expand our application suite, deliver exciting new visualization capabilities and accelerate speed to insight—increasing the significant value clients realize from our RWE solutions."
Treatment and outcome insights will be enabled by a number of new features on the Evidence 360 platform, including:
Enhanced search engine supporting fast, secure access to data. Using Evidence 360, clients can search large volumes of anonymous patient data records in near-real time, covering legacy data storage systems as well as growing sets of newly onboarded data. The platform will incorporate Dataline's patented algorithm designed for searching complex EMR datasets. Every system interaction and data change can be fully audited to help ensure regulatory compliance with European Medicines Agency (EMA) and Food & Drug Administration (FDA) requirements.
Improved R&D, clinical trial and observational studies capabilities. With the acquisition, IMS Health provides additional support to clients' clinical trial research and operations activities. Evidence 360 applications effectively simulate trial designs and patient cohorts, enhance site selection and management, and enable electronic data capture with case report forms auto-populated from EMRs. Population projection across countries can help clients avoid costly protocol redesigns for clinical trials when patient populations are too small or unavailable. Together with IMS Health's Clinical Trials Optimization Suite, Evidence 360 now offers market-leading technology solutions for evidence generation across the product lifecycle.
Sophisticated visualization tools to increase usability of insights. Enhanced visualization technologies generate clear, comprehensive reports detailing insights on patient pathways, treatment dynamics and clinical trial feasibility. New decision-support tools enable clients to assess which reports and analytics are most valuable to their organizations, while accessibility features ensure that information can be shared easily and securely across a broad set of users.
"At Dataline, we are proud to have developed and launched breakthrough software solutions for driving improved outcomes through the use of real-world data," said Adrian Bleach, founder and chairman, Dataline Software. "We are excited to join IMS Health, where together we will contribute to even greater innovation and deliver meaningful insights to advance healthcare on a global scale."