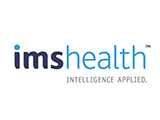 IMS Health (NYSE: IMS) has acquired Forcea, a leading Belgium-based provider of business intelligence applications and analytics, to advance performance management capabilities for hospitals and life sciences organizations around the globe. The acquisition brings together IMS Health's comprehensive information and technology services with Forcea's hospital-based technology solutions to drive more effective clinical and cost decisions. Forcea solutions will leverage IMS One, the company's intelligent cloud-based platform that seamlessly provisions industry information and integrates IMS Health, client and third-party data for faster, more insightful decision making. Financial terms of the transaction were not disclosed.
With this acquisition, IMS Health further strengthens its leadership in business intelligence capabilities focused on enabling better care coordination and improved operating performance. Since 2006, Forcea has worked closely with hospitals, life sciences companies and other industry stakeholders in Europe to deliver strategic advisory services and analytics that include data warehousing implementation, benchmarking and mobile solutions. IMS Health's global footprint and Forcea's performance management applications will accelerate the delivery of mission-critical, customizable insights to improve outcomes and support the ongoing transformation of healthcare systems.
"For life sciences organizations and providers, the challenge today is to connect and coordinate insights that make vast amounts of information more actionable and healthcare systems more cost efficient – all while improving patient care," said Alistair Grenfell, president, North Europe, IMS Health. "Forcea's deep technical expertise and hospital-based business intelligence capabilities complement our extensive information assets and experience in helping clients better analyze data, visualize opportunities and drive measurable performance gains."
As healthcare information becomes more connected locally, regionally and globally, IMS Health is empowering a growing set of clients worldwide to apply health informatics to improve patient outcomes and better manage the total cost of care.
"Advancing healthcare quality through technology innovation is a goal that we share with IMS Health, and we're very excited to join that team," said Frank Swaelens, co-founder and managing partner at Forcea. "There is a growing demand within the European Union for solutions that enable more efficient use of healthcare resources and establish performance benchmarks. Together, our teams are uniquely poised to support clients with meaningful, evidence-based analysis that is critical to more insightful healthcare."
Additional information about Forcea is available at www.forcea.be.