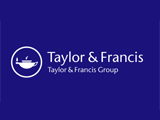 Publishing firm Informa Plc has announced that Informa Healthcare's portfolio of 180 journals will be managed within its academic publishing division, Taylor & Francis Group, as of January 2015.
The move follows the transition of Informa Healthcare's books publishing business to CRC Press, a constituent part of Taylor & Francis Group, in 2012. In order to ensure consistency for customers, key staff from Informa Healthcare will join Taylor & Francis' existing structure.
The journals will transition to the Taylor & Francis Online platform during 2015. Pricing and policies will remain as is for 2015, with further information to follow.
Taylor & Francis' extensive journals publishing arm provides the optimal home for the titles included in the move to continue to grow and flourish.