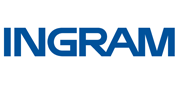 Following a new home page redesign in January 2012, today Ingram Content Group announced that it has launched its new comprehensive ipage®search and order platform. Created collaboratively with users, the newly designed site includes intuitive navigation, enhanced search and browsing options, and additional customization options that make finding, organizing and discovering new products easy for booksellers and libraries worldwide.
With more product available than ever before, the new features and search option additions give ipage users enhanced tools to track bestsellers, view custom lists, access Ingram buyer recommendations and online catalogs, and manage and track orders. The newest search features include one-click access to all search tools from the home page, and new functionality additions allow discovery of items by any term or product type across the entire ipage database including books, e-books, audiobooks and gift products.
Throughout the redesign process Ingram has relied on a select group of ipage users to help shape the improvements.
"Our new comprehensive ipage platform will ultimately help bring more books and book-related product to more consumers and patrons around the world, and that's good news for all," said Shawn Everson, Chief Commercial Officer, Ingram Content Group. "Ingram will continue to develop the relevant solutions the industry needs to help content reach to its ultimate destination."
With major upgrades and enhancements since its initial launch in 1998, further development of ipage was accelerated as the needs of retailers and libraries continue to change. In 2011, search improvements, faster navigation, enhanced stock status, more product information and images for all users were added. In 2012, customization tools were introduced that provided customers the ability to prioritize critical information required to search, order and deliver more content to consumers and patrons.