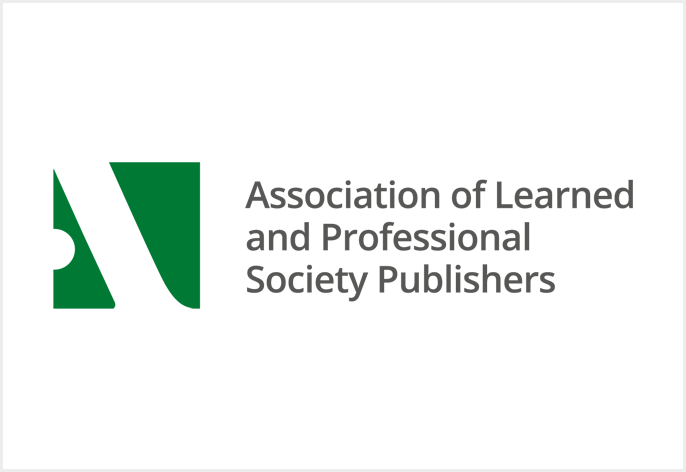 Winners of the ALPSP Awards 2023 have been announced on 14 September at the ALPSP Annual Conference dinner held at the Hilton Manchester Deansgate, UK.
The ALPSP Award for Contribution to Scholarly Publishing was presented to Pippa Smart.
IOP Publishing (IOPP) was confirmed as the winner of the new ALPSP Impact Award 2023 with its entry as the first society publisher to combine double anonymous and transparent peer review. This was closely followed by Original Études for the Developing Conductor which was awarded highly commended for its peer-reviewed, freely-available, Creative Commons licensed collection.
For the ALPSP Award for Innovation in Publishing, two joint winners were named: BMJ Impact Analytics, for the first research impact tool focused on health and social care, and Medwave/Kriyadocs for their technology-based workflow for bilingualism from submission to publication.
ALPSP Award for Contribution to Scholarly Publishing
This award recognizes an individual or organization who has made a major contribution to scholarly publishing. Jamie Humphrey, Chair of ALPSP and Head of Journals, Royal Society of Chemistry presented this year's award on behalf of the Board of Directors.
Winner: Pippa Smart
Pippa's career has included a variety of roles from production through to journal development. She helped set up the ALPSP training programme, penned ALPSP Alert for ten years and served as Editor of Learned Publishing for seven during which time she transformed the journal. She was president of the European Association of Science Editors, a Non Executive Director of Practical Action Publishing and a Director of the World Association of Medical Editors. During her time at INASP she was instrumental in developing African Journals Online. Throughout her career, she has been a great advocate and facilitator of the sharing of best practice, policy and new developments in scholarly publishing – and always with a smile.
The ALPSP Impact Award 2023
New for this year, the ALPSP Impact Award celebrates significant initiatives, projects or collaborations within scholarly communication and academic research that are making a positive difference.
Winner: IOP Publishing (IOPP)
IOP Publishing (IOPP) is the first society publisher to combine double anonymous peer review and transparent peer review throughout its entire portfolio of open access journals. Together these two processes complement each other, allowing for maximum objectivity during the review process, and maximum transparency after publication. The move is part of IOPP's dedication to tackle the significant under-representation of authors due to gender, racial, affiliation and geographical bias as well as the need to address the lack of transparency and sharing of best practices in peer review.
Highly commended: Original Études for the Developing Conductor
Original Études for the Developing Conductor is a peer-reviewed Creative Commons licensed collection of supplemental études designed to enhance contemporary conducting educational resources by amplifying the voices of composers from historically excluded groups. Created by the Open Education Initiative project, it addresses issues of equity, diversity, inclusion, and access in a meaningful way. This resource presents original materials beyond what are typically available from the Public Domain. While a print-on-demand option is available, they have worked to create a resource that is freely available and easy to navigate electronically.
Finalists for 2023 were:
· Africa Commons
· eLife's new publishing model
The ALPSP Award for Innovation in Publishing 2023
The well-known ALPSP Award for Innovation in Publishing, recognizes any new development, product, service, launch or project which is both innovative and of significant value to scholarly communication.
Winner: BMJ Impact Analytics
The collaboration between BMJ and Overton resulted in BMJ Impact Analytics, the first research impact tool focused on health and social care. BMJ Impact Analytics makes it easy to find, track, and share the real-world impact of health and medical research.
Winner: Bilingualism from submission to publication from Medwave and Kriyadocs
Medwave and Kriyadocs worked together to design a fully bilingual peer review and production platform that enables the simultaneous publication of Spanish and translated English articles. This model also serves as a blueprint for future endeavours in multilingual publishing, paving the way for more accessible, collaborative, and culturally diverse scientific communities.
Finalists for 2023 were:
· Cassyni Journal Seminar Series
· Schol-AR
David Sommer, chair of the judging panel, and co-founder at Kudos commented:
"The judges were all really impressed by such a high calibre of entries this year.
For the Impact Award, the winner IOP Publishing clearly demonstrated its immediate but also potential long-term benefit. It is a model which could be taken up by other publishers and disciplines to measure and improve diversity and authorship. The approach is evidence based and demonstrates impressive statistical analysis. We awarded highly commended to Original Études for the Developing Conductor in recognition of the notable impact this educational resource is having in terms of improving quality, accessibility and diversity.
In the Innovation Award, the judges selected BMJ Impact Analytics and Medwave/Kriyadocs as joint winners. Both entries demonstrated that they are doing something different – BMJ is about the impact of research on policy while the Medwave/Kryadocs focuses on being equitable at the start of the publishing process. Both have the potential to be extended out to other subject areas and both push the status quo, one to challenge the norm of 'English first' and the other by taking research out of its ivory tower."
Watch the finalists' videos and read the guest blog posts for a more detailed insight into each shortlisted entry.
Judging Panel for ALPSP Impact and Innovation Awards
David Sommer, Chief Product Officer & Co-founder, Kudos (Chair)
Iain Craig, Senior Director of Market & Publishing Analytics, Wiley
Richard Gedye, Scholarly and Professional Publishing Consultant
Athena Hoeppner, Discovery Services Librarian, University of Central Florida
Robert Iannello, Education Senior Product Manager, ARM Education Media
Haseeb Md Irfanullah, Independent Consultant, Environment Climate Change & Research System
Alice Meadows, Co-founder, MoreBrains
Fabienne Michaud, Product Manager, Crossref
Louise Russell, Director, Tutton Russell Consulting
Steve Sharp, Head of Library Resources, Sheffield Hallam University
David Smith, Head of Technology Strategy, The IET
Elaine Sykes, Head of Open Research, Lancaster University
Alexandra Winzeler, Product Manager for E-Services, OCLC
For more information about all the awards, please visit the ALPSP website.