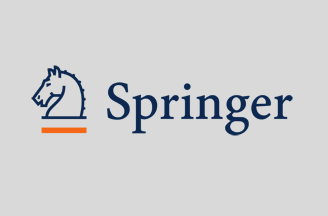 Today, Springer announced that JISC Collections has purchased the archive content of SpringerProtocols; the world's largest database of life sciences protocols. With immediate effect the SpringerProtocols archive content (up to and including 2012) is available free of charge to UK Higher and Further Education institutions and Research Councils. SpringerProtocols currently contains more than 31,000 protocols, most of which come from the classic book series "Methods in Molecular Biology".
SpringerProtocols combines the world's largest collection of life sciences and bio-medicine protocols with advanced search functionality. Used primarily in the life sciences, the protocols provide sets of instructions that allow scientists to recreate experiments in their own laboratories. These documents provide written procedural methods in the design and implementation of experiments that describe the safety, bias, procedures, equipment, statistical methods, reporting, and troubleshooting standards to be used in order to successfully conduct the experiment.
Lorraine Estelle, CEO of JISC Collections, said: "SpringerProtocols was ranked as a high priority by the UK community in our recent call for archives and collections. We are pleased to have purchased this key content in perpetuity on behalf of the community and be providing free access to this vital scientific resource."
Roné Robbetze, Vice President Library Sales Northern/Western Europe & Africa, Springer, said: "The inclusion of SpringerProtocols in the JISC Collections' resources will benefit both undergraduate and postgraduate students. The database allows researchers to more easily complete experiments in fields such as medicine, agriculture and life sciences. This Springer content will directly meet the needs of those wishing to work for biological and life science companies based in the UK, by providing practical hands-on skills for entering working life."
SpringerProtocols, which was launched in 2008 and is continuously growing, derived its content mainly from six book series: Methods in Molecular Biology, Methods in Biotechnology, Methods in Molecular Medicine, Methods in Pharmacology and Toxicology, Neuromethods, and the Springer Protocols Handbooks.