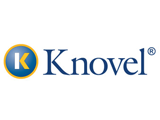 Knovel, a leader in providing a cloud-based application that integrates technical information with analytical and search tools, is a 2014 CODiE Award finalist for Best Science and Technology Information Solution and Best Service Using Aggregated Content. Finalists represent the information industry's best products, technologies, and services created by or for media, publishers and information services providers.
The Software & Information Industry Association (SIIA), the principal trade association for the software and digital content industries, announced Knovel as one of 91CODiE Award content finalists across 26 categories. Categories winners will be announced on January 30th.
In September 2013, Knovel launched a new and completely rebuilt platform. Using Knovel, engineers have access to trusted content that is highly discoverable, actionable and easy to integrate into their workflow. Knovel also facilitates collaboration among disparate teams and allows for seamless integration with third-party engineering tools, enterprise applications and customer knowledge bases.
"We focus on improving productivity for engineers, and when they turn to Knovel for answers, we want their experience to be top notch," said Ella Balagula, Senior Vice President, Engineering and Technology Markets at Elsevier. "Knovel's new platform has more precise search results, a simplified user interface, and enhanced navigation capabilities to help engineers do their jobs more efficiently and effectively. We are pleased to be recognized among the companies that continue to transform the information industry with innovative products offering more value to customers, and we congratulate our peers for their successes too.