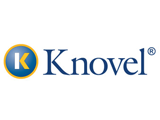 Knovel, a leader in providing a cloud-based application that integrates technical information with analytical and search tools, today announced a new subject area, Nondestructive Testing & Evaluation, to help design engineers easily locate protocols, testing guidelines and design for testability approaches.
Knovel's Nondestructive Testing & Evaluation subject area aims to support design engineers who need to specify tests to characterize material, evaluate structural performance, investigate quality of manufacturing processes, monitor damage and corrosion, and confirm material integrity. The material is also useful for nondestructive testing (NDT) technicians in planning testing programs, troubleshooting problems and implementing new evaluation methods.
This subject area focuses on test programme management, procedures, test selection criteria, emergent evaluation methods, result interpretation, design for testability and material characterization. Tests commonly used in civil, aerospace, energy production, oil & gas and the process industries are covered. The tests are designed to improve quality in manufacturing, develop new materials, facilitate repair of damaged equipment, monitor structural integrity and investigate component failure.
Key topics in the Nondestructive Testing & Evaluation subject area include:
Nondestructive Evaluation
Instrumentation
Structural Health Monitoring
Testing Methods
General References
"Nondestructive testing plays a critical role in protecting the integrity of our industrial equipment, transportation infrastructure, oil and gas pipelines and so much more," said Knovel's Meagan Cooke, Senior Director of Product Management, Content. "Knovel's Nondestructive Testing & Evaluation subject area offers design engineers and NDT technicians the resources they need to make informed decisions about testing and monitoring the performance and integrity of their engineering designs and projects."
Knovel's Nondestructive Testing & Evaluation subject area offers unbiased information from more than a dozen leading publishers and societies, including: ASTM International, Elsevier, CRC Press, Hobart Institute of Welding Technology, U.S. Department of Defense, William Andrew Publishing/Noyes, Woodhead Publishing, American Welding Society (AWS), World Scientific, Destech, American Society of Civil Engineers (ASCE), ASM International and Trans Tech Publications.
Knovel offers trusted content from more than 100 authoritative societies and publishing partners. Knovel offers more than 30 subject areas and continues to add relevant information that enables engineers to do their jobs better. Knovel customers can speak with an account representative about new content available and subscription options.