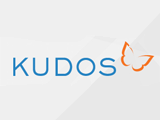 Kudos, which helps authors and institutions maximize the impact and visibility of their publications, has announced a raft of new publisher and society clients for 2014. Building on Kudos' existing partnerships with AIP Publishing, the Royal Society of Chemistry and Taylor & Francis, Kudos is happy to announce the addition of new clients for 2014 including Bioscientifica, The British Editorial Society of Bone & Joint Surgery, Cambridge University Press, Cogent OA, Dove Medical Press, eLife, Elsevier and the International Union of Crystallography.
Kudos provides a platform:
– for assembling or creating information (such as lay summaries or related multimedia) that helps readers filter the growing quantity of published research;
– for sharing such information (for example, via social media or email) to increase discoverability; and
– for measuring and monitoring the effect of both creating and sharing additional metadata and multimedia.
Since its launch in September, over 5,000 authors have registered to use Kudos for claiming, enhancing and sharing articles. Hundreds of lay summaries, impact statements, short titles and multimedia items have been added to aid discoverability, generating thousands of page views. By making research easier to interpret, even by non-specialists, publishers strengthen their support for authors' efforts to attract citations; both publishers and authors also benefit from additional traffic, and can measure and monitor the effect of the Kudos service on article-level usage and Altmetrics.
Dr Joanne Bailey, Reader in History at Oxford Brookes University, explains how Kudos has helped her to increase the visibility and impact of her published research: "Kudos helps me actively promote my articles on social media using my own targeted titles and descriptions. Perhaps even more invaluable, I've been able to monitor how many people go on to view my publications. I just wish that I could use Kudos to do this with all my publications."
Kudos will publish final results of its 2013 program in early 2014; the service will be further developed during 2014 to provide publishers with insight reports that indicate which kinds of article enhancement and sharing are most effective for their specific authors, informing the development of future marketing, product development and editorial strategies. Organizational participation in Kudos is limited for 2014 but some spaces are still available – publishers, societies, funders or institutions interested in participating should contact us atinfo@growkudos.com.  You can also sign up for news updates atwww.growkudos.com.