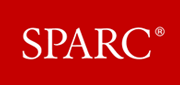 Lars Bjørnshauge has been appointed to the role of Interim Director for SPARC Europe, Bas Savenije, Chair of the SPARC Europe Board, announced today.  Bjørnshauge, formerly Director of Libraries at Lund University in Sweden and a long-standing member of the SPARC Europe Board, assumed overall management of the 93-member library organization, effective October 19, 2011.
"SPARC Europe is very fortunate to have someone of Bjørnshauge's caliber step into this leadership role," Savenije said. He added, "Lars has the unique experience and expertise required to help the organization navigate the challenges facing libraries in the fast-moving scholarly communications realm."
Bjørnshauge has over twenty years' experience in the library community. Prior to his decade-long service as Director of Lund Libraries, he held management positions at the Technical Knowledge Center & Library of Denmark (DTV) in Lyngby, as well as serving as head of department at the Royal Danish School of Librarianship in Copenhagen.
Well known for championing innovative programs, particularly in the Open Access arena, Lars founded the Directory of Open Access Journals (DOAJ) and led the team behind it until recently.
"Bjørnshauge's experience in directing large, international projects will serve him well in his new role with SPARC Europe," said Heather Joseph, Executive Director of SPARC in North America. "His creativity and ability to innovate will be true assets to the organization."
Bjørnshauge succeeds Drs. Astrid Van Wesenbeeck, who is taking on a new role as project manager with the National Library of the Netherlands. One of Astrid's activities will be working as the first-ever Open Access Officer at the Dutch National Library (KB) in The Hague.
According to Heather Joseph, the coalition is currently completing a strategic review of its international efforts. Further news on SPARC global programs is expected in the coming weeks.