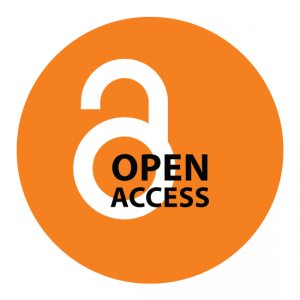 As part of its efforts to promote broader access to academic research, Duke University Libraries has announced a new service to help members of the Duke community create and publish peer-reviewed, open-access scholarly journals.
Open-access journals make published research available for free to anyone who has access to the Internet. With the advent of online publishing, open access has emerged as an alternative to the traditional fee- and subscription-based model of scholarly publishing, which limits access to those who can pay for content and the high overhead costs of printing.
The Libraries are piloting the service with two journals. Greek, Roman, and Byzantine Studies, founded in 1958, is edited by Kent J. Rigsby, professor emeritus of Classical Studies, and Joshua D. Sosin, associate professor of Classical Studies. GRBS's first issue using the new open-access service has just been published and is now available online.
The second journal, andererseits: Yearbook of Transatlantic German Studies, is a new publication published jointly by Duke's Department of Germanic Languages & Literatures and the Germanistik/Literatur und Medienpraxis of the Universität Duisburg-Essen in Essen, Germany. That publication will become open-access with its second issue later this year.
The Libraries' new service helps prospective editors establish their journal online, providing guidance and advice as editors develop the journal's structure. Journals are built on a free, open-source platform known as Open Journal Systems, which was developed specifically to manage the overhead of creating and sustaining academic journals. The platform is structured to guide editors as they set up their publications, with customizable templates to control the overall design and internal structure. The software also helps editors manage the publishing process, from receiving submissions to peer review, editing, layout, and publication. OJS allows both editors and contributors to track and manage articles as they move through the pipeline, so that the publication process is prompt, efficient, and transparent.
The Open Journal Systems software was developed by the Public Knowledge Project, a partnership of Canadian and U.S. universities. More than 7,500 scholarly journals use the software as their publishing platform. At Duke, the Office of Information Technology hosts the software, and staff from the Libraries manage it.
Deborah Jakubs, the Rita DiGiallonardo Holloway University Librarian & Vice Provost for Library Affairs, noted, "This new service is the just the latest in series of efforts Duke has made to promote open access as an institutional priority. When scholarly research is freely available, it has the potential to reach more people, accelerate new discoveries, and make a bigger impact on the world. It's one more way we can put knowledge in the service of society."
In March 2010, Duke's Academic Council unanimously adopted an open access policy by which scholarly articles written by all Duke faculty members are made freely available to the public for non-commercial use, by default. Then last fall, Duke joined a group of leading research institutions in signing a Compact for Open-Access Publishing Equity (COPE), establishing a special fund to make it easier for researchers to publish their work in open-access journals.
As one of the first faculty members to use the new service, Joshua D. Sosin, Associate Editor of Greek, Roman, and Byzantine Studies, said "The Duke Libraries and the Department of Classical Studies have long collaborated to provide free, web-based access to some of the University's most ancient materials. We are thrilled to be able to extend that partnership to scholarly research. Socrates famously did not accept fees; this piece of critical infrastructure allows us to do the same!"
For more information about open-access journal publishing at Duke, visit the Duke University Libraries' website, or contact Winston Atkins, the Libraries' Preservation Officer.