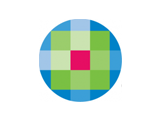 Lippincott Williams & Wilkins, announced today that it has incorporated several evidence-based content enhancements to Lippincott's Nursing Advisor, an online clinical decision-support solution used by nurses in hospitals and other healthcare institutions.  Key upgrades include the establishment a dedicated pediatric specialty area and access to a supplemental health library of popular reference eBooks.  Offering comprehensive, easy-to-access content, Lippincott's Nursing Advisor provides the fastest answers to the questions nurses seek at the point-of-care.
The new pediatric specialty area was created by the revision of existing pediatric content and the addition of 37 new disease entries and 37 new nursing care plans, each designed to guide nurses through all aspects of clinical care. The pediatric section now boasts a total of 71 disease entries and the same number of care plans.
With these additions, Lippincott's Nursing Advisor now includes over 500 individual disease entries and a total of more than 3,000 collective entries of critical, evidence-based information spanning diseases, treatments, diagnostic tests, drugs, signs & symptoms, nursing care plans and patient education.  Using the system's proprietary synoptic search, the product delivers the appropriate entry within seconds of a nurse's inquiry.
"Our goal is to keep Lippincott's Nursing Advisor comprehensive and current without sacrificing any of the speed or ease-of-use that make it so popular with nurses," said Judith McCann, MSN, RN, Chief Nurse, Professional & Education, Lippincott Williams & Wilkins.  "The addition of the new pediatric section helps bolster our strength in this important area yet still allows nurses to find what they are looking for quickly without having to wade through a sea of superfluous content."
The other key upgrade provides access to a supplemental library of 15 nursing-reference eBooks that have been integrated into the product's architecture to provide in-depth, supplemental information when nurses need it for further reference.  A total of 30 eBooks will be available in January 2013 and more will be added in the future.  Some of the most prominent nursing- and physician-oriented titles include Cardiac Nursing, 6e (Woods et al); The Clinical Practice of Neurological and Neurosurgical Nursing, 6e (Hickey); Lippincott Manual of Nursing Practice, 9e (Nettina); and Wound Care Essentials:  Practice Principles, 3e (Baranoski and Ayello).
"Access to the supplemental health library adds a second layer of decision support at the back-end of a search without bogging down the search process," continued McCann.  "In addition to nurses, hospital educators and administrators also approve of Lippincott's Nursing Advisor because it's a reliable, turnkey solution that they can quickly adapt and implement into their institutions to ensure consistency across departments and hospitals in a system."
Written by nurses for nurses, Lippincott's Nursing Advisor is the leading nurse-centric resource designed for online and mobile point-of-care environments.  In use in hospitals and healthcare institutions worldwide, the product is accessible from any Internet-enabled device including PCs and mobile devices such as iPad and Android tablets. Lippincott's Nursing Advisor is part of Lippincott's Nursing Solutions, a series of evidence-based nursing products that improves patient outcomes, enhances nurse competency, standardizes care and promotes clinical excellence.