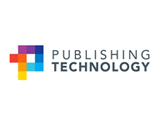 Macmillan Distribution (MDL), the award-winning international book distributor, has gone live with its new subscription platform, running on Publishing Technology's advance enterprise system.
MDL becomes the first Publishing Technology client in the UK to launch its service on the digitally-native Order to Cash module of advance, which effectively enables the company to break into the journal fulfilment market.
MDL can now offer both new and existing publisher customers an increasing number of subscription-based models for both digital and physical content, helping to provide their readers with a seamless user experience at the point of purchase. With its robust sales, marketing and ecommerce capabilities for serial content, advance Order to Cash will empower publishers working with MDL to respond swiftly to market demands, customise products and experiment with new business models, driven by comprehensive data analysis and reporting.
Legal publisher Hart Publishing, now part of Bloomsbury Academic, is the first of MDL's clients to take full advantage of the subscription service and has already started processing renewals of its journal titles via the new system. Further MDL customers are expected to sign up in the coming months.
Matthew Hogg, Commercial Director, Macmillan Distribution (MDL) commented: "As our client and customers' supply chains evolve and become progressively complex, we need to respond by implementing solutions to help them to continue to manage products, revenues and reporting more effectively. We chose to invest in Publishing Technology's impressive advance system because it allows us to show our commitment to our clients, through the launch of a subscription service that truly meets their needs, while also providing us with the scope to continue to develop business opportunities in the future."
Randy Petway, Executive Vice President, Global Product Strategy, Publishing Technology, said: "Investing in implementing new technologies like advance, which has been developed for the digital age, means that a major distributor like MDL can really drive its business forwards while serving its customers in the best possible way. The product offers a powerful set of tools to manage, package, sell and distribute content in innovative new ways that until now have been too challenging to administer. As a long-standing client of ours – using our Vista system for warehouse fulfilment for over 30 years –  I'm delighted that MDL have become the first of our clients to successfully install the system in the UK, and I look forward to seeing how the new subscription service is received as it's rolled out to their customers."