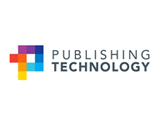 Macmillan Distribution (MDL), the award-winning international book distributor, is launching a new subscriptions platform to be delivered via Publishing Technology's advance enterprise system.
MDL will implement the digitally-native Order to Cash module of advance, to expand into the journals fulfilment market, offering publishers an increasing number of subscription-based models for both digital and physical content and providing readers with a seamless user experience at the point of purchase.
With its robust sales, marketing and ecommerce capabilities for serial content, advance Order to Cash will enable MDL's clients to respond swiftly to market demands, customise products and experiment with new business models, driven by comprehensive data analysis and reporting.
MDL can confirm that Hart Publishing, now part of Bloomsbury Academic, will be the first of its clients to take advantage of the new service, and expects to announce more clients over the coming months.
Matthew Hogg, Commercial Director, Macmillan Distribution (MDL) commented: "A rapidly developing digital supply chain requires a  flexible solution to fully manage products, revenues and reporting.  In choosing Publishing Technology's impressive advance system, we will not only have the tools to roll out our new subscriptions service, but opportunities for other new business developments in the future. Critically, that investment to future-proof our business also extends new opportunities to our clients."
Jane Tappuni, Executive Vice President, Business Development, Publishing Technology, said: "That a major distributor like MDL is investing in new technology to support its own business as well as those of its many publisher partners is a significant step forward for everyone. Because the advance system is built for the digital age, it offers a powerful set of tools to manage, package, sell and distribute content in exciting and innovative new ways that until now have been too challenging to administer.  We look forward to working closely with MDL on the installation of the system, and then building on that foundation as the company expands its business and services further still in the future."